Here's the first image of Xbox Series X's retail box
Premium console is up for pre-order from September 22
The first image of the Xbox Series X retail packaging has appeared online, via Canadian retailer La Source.
On Wednesday Microsoft officially priced Xbox Series X at $499 / €499 / £449 and confirmed a November 10 release date, like its cheaper Xbox Series S model. Pre-orders will open on September 22, it said.
Xbox Series X is being positioned as the most powerful of the next-generation consoles, with Series S offering many of the same features including an SSD and ray-tracing for $300 / £249.
"When Xbox Series X and Series S launches this November, it will herald a new generation of game experiences," head of Xbox Phil Spencer wrote on Xbox.com. "Optimized games for Xbox Series X and Series S coming this year are built to take full advantage of our fastest consoles ever.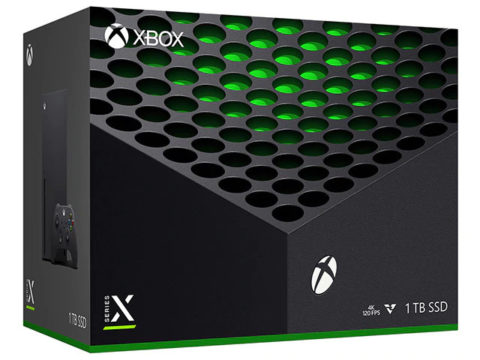 "On day one you will be the first to enjoy next-gen versions of the most anticipated games of the year such as Gears Tactics, Tetris Effect: Connected and Ubisoft's Assassin's Creed Valhalla and Watch Dogs: Legion."
He added: "Xbox Series S is designed around the same technology that will make these games and so many others look and feel incredible.
"In speaking to game developers, we identified the areas that are most difficult to scale effectively, including the CPU and I/O, and made it easy to include Xbox Series S for developers who are targeting their experiences for Xbox Series X."