Here's Persona 5 Royal Remastered running on an Xbox Series X
The game, plus over 40 DLC packs, will arrive on Game Pass in October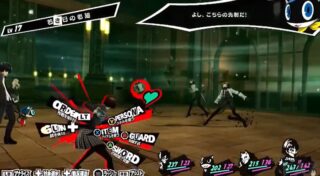 The first footage of Persona 5 Royal Remastered running on an Xbox Series X has been published.
The footage, posted by YouTube user Faz, shows the game running at 60FPS for the first time.
Atlus has also published a trailer for the game, which you can watch here, however, be warned that it's fairly spoiler heavy.
It was officially announced in June that the series, which has been missing from Xbox, will release first on the platform with Persona 5 Royal on October 21. Persona 3 Portable and Persona 4 Golden won't release until 2023.
Persona 5 Royal Remastered will include over 40 DLC packs that were released for the game.
While the majority of the DLC packs are simply costumes, such as being able to dress the Persona 5 cast as characters from across the Persona series, a few of them, such as the Persona Raoul, are more substantial.
Personas are the various attacks that players can use in the game. They function similarly to Pokémon, with players levelling them up and collecting new ones throughout the game.