Here's everything shown during the THQ Nordic Showcase 2022
Alone in the Dark is back, with an all-new reimagining of the classic franchise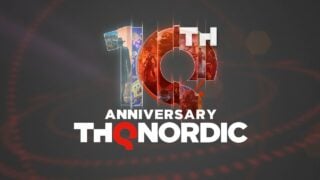 THQ Nordic's Digital Showcase has ended and we have all the details about every game shown at the event.
The highlight was Alone in the Dark, the long rumoured current-gen reboot of the classic horror franchise.
Also shown off was AEW: Fight Forever, a return to wrestling game tradition for THQ and developer Yuke's.
Check out every game below, as well as every trailer shown at the event.
---
Alone in the Dark
THQ Nordic officially unveiled Alone in the Dark, a "re-imagining" of the classic horror series.
Alone in the Dark is in development at THQ's Swedish studio Pieces Interactive. The third-person single-player horror game has been in development for four years, it told VGC, with Mikael Hedberg (Amnesia, SOMA) directing and writing the game and monster designs by Guy Davis (Evolve, Pacific Rim).
VGC got an early look at the game, which you can read about here. 
---
Tempest Rising
Inspired by RTS greats of the '90s and 2000s, Tempest Rising is a base-building, real-time strategy game set in a modern-day alternative history war scenario.
Three factions are fighting for a rare alien mineral called Tempest. Tempest Rising for PC is developed by Slipgate Ironworks from Denmark.
---
Space for Sale
Space for Sale follows an astronaut on a mission to explore strange new worlds, seek out new life and build real estate on an alien world.
The game is an exploration sandbox where the player takes on the role of a galactic property developer. The game is being developed for PC by Mirage Game Studios, Sweden, known for Little Big Workshop.
---
Wreckreation
The new game from Three Fields Entertainment, the team made up of developers behind Burnout and Need for Speed, combines the two for the new game, Wreckreation.
---
Gothic
The remake of the most iconic German RPG ever is currently in development for PC, PlayStation 5 and Xbox Series S/X by Alkimia Interactive.
The latest trailer invites viewers to a descent into the depths of the Old Mine.
---
Jagged Alliance 3
Jagged Alliance 3 combines a strategic campaign with turn-based tactical combat and RPG elements.
Train your mercs, gather equipment, and form a militia to push the enemy back or hold conquered sectors. Developed for PC by Haemimont Games.
---
Outcast 2 – A New Beginning
Cutter Slade is on a mission again. The Talans are fighting a war against human invaders and only Cutter can prevent the Talans from being exterminated in order to pave the way to end this conflict.
Developed by Appeal Studios, Outcast 2 – A New Beginning is "coming soon" to PC, PlayStation 5, and the Xbox Series S/X.
---
SpongeBob – The Cosmic Shake
Developed by the team behind Battle for Bikini Bottom – Rehydrated, this new 3D platformer, coming to PC, PlayStation, Xbox, and Nintendo Switch, sees SpongeBob and Patrick travelling to a multitude of different Wishworlds, each with its own setting and rules.
---
AEW: Fight Forever
THQ Nordic and All Elite Wrestling join forces to take on arcade-style wrestling games.
Featuring a big roster of AEW talent, multiple match types, a career mode, customization options, more than 40 weapons, and more.
---
Knights of Honor II: Sovereign
Knights of Honor II lets players control a medieval kingdom in Europe or northern Africa and command knights, merchants, diplomats, spies, and clerics "to make your realm the most powerful in the world."
Developed by Black Sea Games, Knights of Honor II: Sovereign is coming soon to PC.
---
Crypto returns in a remake of the second PS2 game in the franchise. Destroy All Humans! 2 – Reprobed launches later this month.
---
Way of the Hunter
Explore vast open-world environments and hunt with a premium selection of firearms.
---
Stuntfest – World Tour
18 players compete against each other in an elimination-based Stuntshow through various game modes.
Developed by Pow Wow Entertainment for PC, the game will enter beta soon.
---
The Valiant
In The Valiant, players lead a band of brothers through medieval Europe to stop one mad villain: Ulrich von Grevel, who is trying to get a mythical and powerful artefact that would grant him unearthly powers.
Developed by Kite Games, The Valiant is coming soon to PC.
Related Products
Other Products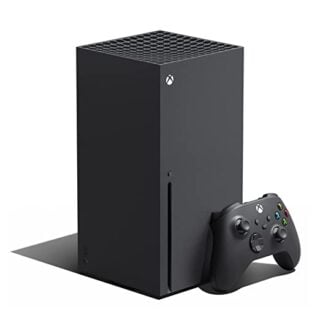 Xbox Series X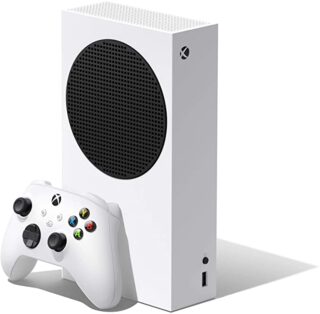 Xbox Series S
Some external links on this page are affiliate links, if you click on our affiliate links and make a purchase we might receive a commission.