Here are the record-breaking speedruns from Awesome Games Done Quick 2023
The latest event raised $2.6 million for charity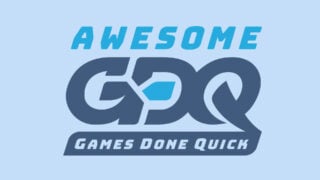 Four world records were broken during the latest event in the semi-annual Games Done Quick series.
Awesome Games Done Quick 2023 took place from January 8 to January 15 and by the end of the show had raised a total of $2,642,493 for the Prevent Cancer Foundation.
More than 140 speedruns were shown over the course of the week, ranging from well-known titles like Pokémon Legends: Arceus and Dark Souls II to more obscure games such as Ax Battler on the Game Gear.
Of these 140+ speedruns, four broke new world records.
On January 9, a new record was set on Teenage Mutant Ninja Turtles: Shredder's Revenge, with benjas4 and paulknives completing the game in co-op in 56 minutes and 18 seconds.
The next day, ImJhay broke the world record for any% completion of Super Mario Galaxy 2, beating the game in 3 hours, 3 minutes and 56 seconds.
This was followed on January 12 with Crak Atack completing the unreleased prototype of Steven Seagal Is: The Final Option on the SNES in 18 minutes and 16 seconds.
Finally, on January 13, a six-player world record was set on PowerWash Simulator, as Amyrlinn, Bullets, Biglaw, Enigma Requiem, AngelicKnight and Acadiel washed every vehicle in the game in 18 minutes and 29 seconds without using soap.
The four world records can be viewed below:
This was also the last Games Done Quick for the foreseeable future for the event's founder Mike Uyama, who announced earlier this month that he would be leaving the organisation for health reasons.
A tweet on the official Games Done Quick Twitter account, posted after the event had ended, used the hashtag #ThankYouMike and added: "Thank you to everyone who made this marathon possible, and to all of you for your amazing generosity and support."
The next Games Done Quick event will be Summer Games Done Quick 2023, which will take place from May 28 to June 4.
Related Products
Other Products
Some external links on this page are affiliate links, if you click on our affiliate links and make a purchase we might receive a commission.