HBO's The Last of Us season 2 'won't cover all of the second game'
Co-creators confirm the sequel content will span "more than one season"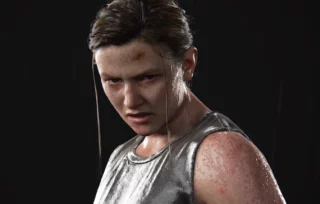 Season 2 of HBO's The Last of Us show will not cover the entirety of The Last of Us Part 2 video game, its creators have revealed.
Speaking to GQ, co-creators Neil Druckmann (who directed the video game) and Craig Mazin discussed their plans for the second season of the show, following Sunday's final episode of the hugely successful HBO adaptation.
Asked if season 2 will span the entire course of the second game, Mazin replied: "No. No way." Druckmann added: "It's more than one season", seemingly confirming their intention for a season 3 of the show.
Asked how many seasons the second game content is intended to be told over, the pair would not confirm. "You have noted correctly that we will not say how many. But more than one is factually correct," Mazin said.
Earlier in the interview, the pair offered hints at how they're going to adapt The Last of Us Part 2's more complex story structure, which relies on multiple perspectives and perspective shifts.
Mazin said that, like the first season, there would be some elements identical to the game, and others where they make changes.
"I think we know what we're doing on this one," he said. "I'm not saying that in a snarky way, I'm saying that in a hopeful way. There are going to be things that are going to be different, and there are things that are going to be identical.
"There are things that are going to be added and enriched. There are some things that are going to be flipped. Our goal remains exactly what it was for the first season, which is to deliver a show that makes fans happy.
"We've got an incredible returning cast. It's a daunting task. But Jesus, so was the first season. You can't make everyone happy. But we've made a lot of people happy and that's our intention to do it again."
Druckmann added on season 2: "I find that the process is easier. There's more trust, there's more of a shorthand, I know that I'm working with my friend, that even when we have some very strong disagreements, it's always light. I've been in so many situations, where if you disagree with someone, it feels like life or death. The process here is really a joy."
The pair also addressed the mixed reaction to some story elements of The Last of Us Part 2 video game, telling GQ that they're happy to have strong reactions to their material.

Druckmann said: "I guess, to go back to the earlier [Todd Phillips] quote from Craig, which is like… I don't care. How they react is how they react, that is completely outside of our control. So how do we make the best TV show version of that story? That's the problem that we wrestle with every day."
Mazin added: "To the extent that the storylines move people to rage, confusion, or disappointment or anger. Well that, I suppose, is preferable to the worst possible outcome, which is indifference.
"There's been a lot written about the third episode of this season, and it's an episode we're very proud of, and it moved a lot of people. It's one of the lower-rated shows on IMDb for one reason – a lot of people came on and gave it a 1/10. Not 5/10. One.
"The median score on that episode is 10. And the mean is an 8 or something. And that's because there are incredibly strong opinions one way or the other. But I would much rather have a show that lives off of 10s and 1s, than a show that lives off of 5s."
Related Products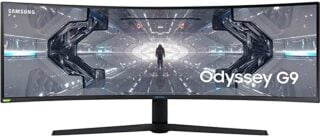 SAMSUNG 49-inch Odyssey G9 Gaming Monitor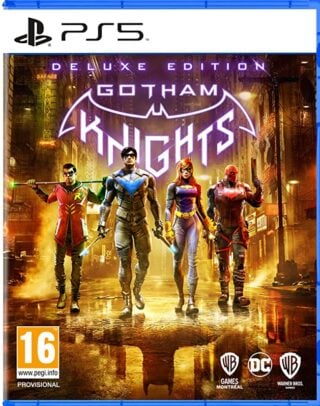 Gotham Knights - Deluxe Edition (PS5)
Other Products
Some external links on this page are affiliate links, if you click on our affiliate links and make a purchase we might receive a commission.