Halo TV series to star Natascha McElhone as Cortana
Showtime casts six new roles for upcoming show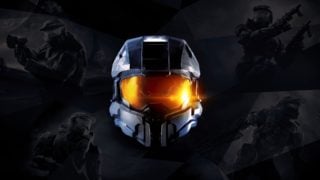 Showtime has announced the casting of six actors as series regulars in its upcoming Halo TV series.
Natascha McElhone (Californication, The Truman Show) will star as two characters – Dr. Catherine Halsey, creator of the Spartan soldiers, and Cortana, "the most advanced AI in human history, and potentially the key to the survival of the human race".
Emmy nominee Bokeem Woodbine (Fargo) will play Soren-066, "a morally complex privateer at the fringes of human civilization whose fate will bring him into conflict with his former military masters and his old friend, the Master Chief".
And Shabana Azmi (Fire) has been cast as Office of Naval Intelligence boss, Admiral Margaret Parangosky.
Bentley Kalu (Avengers: Age of Ultron), Natasha Culzac (The Witcher) and Kate Kennedy (Catastrophe) are joining the cast in the role of Spartan characters new to the Halo universe, Showtime said.

Emmy and Tony nominee Pablo Schreiber (The Wire, Orange Is the New Black, First Man) was previously announced as the show's lead.
"Schreiber will play Master Chief, Earth's most advanced warrior in the 26th century and the only hope of salvation for a civilization pushed to the brink of destruction by the Covenant, an unstoppable alliance of alien worlds committed to the destruction of humanity," Showtime said in April.
The series will also star Yerin Ha as new character Kwan Ha, "a shrewd, audacious 16-year-old from the Outer Colonies who meets Master Chief at a fateful time for them both".
The nine-episode series will begin shooting later this year in Budapest, Hungary and is scheduled to air in the first quarter of 2021, according to Variety. Kyle Killen and Steve Kane will serve as co-showrunners and executive producers.
Microsoft will release Halo: The Master Chief Collection on PC later this year via the Microsoft Store and Steam.
At E3 in June, the platform holder announced plans to launch Halo Infinite alongside its next-gen console, Xbox Scarlett, during the 2020 holiday season.