Halo Infinite's Season 3 is out now, adding ray-tracing on PC and more
The update adds three new maps, a new weapon, and a new piece of equipment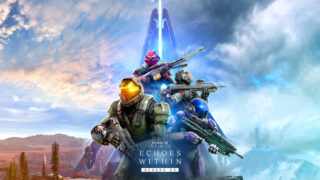 Halo Infinite's third season of content: Echoes Within, is now available.
The new season adds several new maps, the game's first new weapon, and alongside the new content, ray tracing support on PC.
Three new maps are included in the new season. These are Cliffhanger, which is based on an ONI research site, Chasm, which takes place in a Zeta Halo substructure, and Big Team Battle map Oasis.
For the first time in Halo Infinite, this season has also introduced a new weapon, the Bandit Rifle.
"Designed to reward accuracy and careful precision, the semi-automatic M392 Bandit is perfect for mid-range encounters," according to a post on Halo Waypoint. "Touting formidable stopping power fit only for a super-soldier, the Bandit is at its deadliest with well-timed and well-placed shots."
Alongside the first new weapon in the game, the third season of Halo Infinite content also introduces the game's first piece of new equipment, the Shroud Screen.
"The Shroud Screen features a hand-held launcher that enables the player to fire an opaque, spherical shroud," according to a description of the item. "While projectiles can still pierce the shroud (make no mistake, this ain't no Bubble or Drop Shield!), players outside it can't see through—and vice-versa."
Escalation Slayer is also included in the new season, which is described as a classic "gun game" mode. Each time a player kills an enemy with their weapon, they'll progress to the next weapon in the list, with the goal of killing enemies with every weapon, concluding with the Oddball.
A 100-tier battle pass for the Echoes Within season has also been released, which, like all Halo Infinite battle passes, doesn't expire, meaning players can work on the objectives indefinitely.
PC ray tracing support is also rolling out as part of the update, with Xbox Series X set to receive the graphics feature in a future update.
"With the launch of Season 3 today, the PC experience of Halo Infinite has been enhanced with Ray Traced Sun Shadows, which—when toggled on—will give greater visual depth to the Arena and BTB multiplayer experience," reads Halo Waypoint.
"Note that this feature will always be off by default because this is an optional visual feature that consumes additional GPU performance, so it must be manually enabled via Spec Control in the game's Video settings menu."
Related Products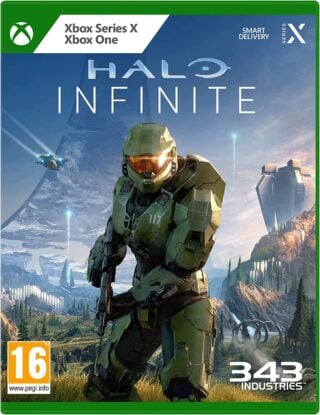 Halo Infinite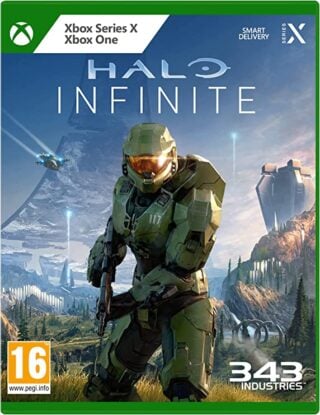 Halo Infinite (Xbox/PC)
Some external links on this page are affiliate links, if you click on our affiliate links and make a purchase we might receive a commission.