Halo Infinite's campaign launch trailer has been released
"The biggest Halo ever" arrives next week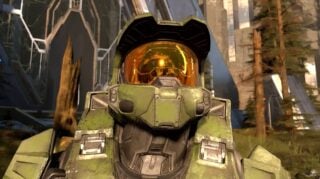 Xbox Game Studios has released Halo Infinite's official launch trailer.
Having originally been scheduled for release in November 2020 as an Xbox Series X/S launch title, Halo Infinite will now be released for consoles and PC on December 8, 2021.
Xbox is billing 343 Industries' game as the "biggest, most wide open and adventure-filled Halo experience yet".
With the game's free-to-play multiplayer component having released early on November 15 to celebrate the 20th anniversary of Xbox, Halo Infinite's launch trailer focuses on its campaign.
Halo Infinite- Official Launch Trailer
"When all hope is lost and humanity's fate hangs in the balance, the Master Chief is ready to confront the most ruthless foe he's ever faced," says the blurb accompanying the trailer.
"Step inside the armor of humanity's greatest hero to experience an epic adventure and explore the vast reaches of Zeta Halo, from stunning heights to mysterious depths below the ring.
"Rescue UNSC marines to gain reinforcements in your fight against a fearsome enemy known as 'the Banished'."
Recently, VGC was able to play the opening hours of Halo Infinite's campaign and early impressions suggest that the combination of traditional Halo sandbox gameplay with a large, open world could turn out to be a perfect marriage for the series.
The cinematic elements seen in recent games were still very much there, but the freedom, scale and experimentation within the moment-to-moment gameplay felt like a welcome call back to the Bungie classics of old.
Halo Infinite's campaign has been designed with Normal difficulty in mind for the first time in the series, its designers told VGC in an interview published earlier this month.