Halo Infinite 'was designed for Normal difficulty' for the first time, says 343
343's campaign team discuss making the game accessible to a new audience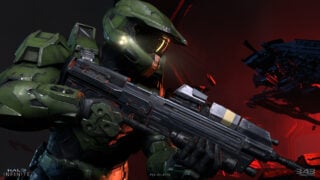 Halo Infinite's campaign has been designed with Normal difficulty in mind for the first time in the series, its designers have told VGC.
In an interview with the media held this week, character director Stephen Dyck explained that Infinite will be the first game in the series where the Normal difficulty is the main focus and is then scaled up to harder difficulties, rather than the other way round.
"Traditionally, Halo's always been developed on the Heroic difficulty, and we did the same thing for 4 and 5," he explained.
"So usually we look at Heroic, we're tuning everything here, everything is scaled down a little bit for Normal and Easy and then scaled up a little bit for Legendary. This time, we spent much more time on the Normal difficulty, expecting new players to come in.
"That doesn't mean that Heroic isn't hard and that Legendary isn't very punishing, those are things that are still just part of Halo, but we did spend more time on Normal difficulty from the standpoint of, 'what if you were a new player and you'd never fought the covenant before or you've never fought anything in Halo before and it's your first time using an AR?'
"We want those players to have fun and success and not immediately be hit with a wall from a gameplay standpoint where they're like, 'aw man, I haven't played this, I don't get it… am I supposed to use a specific damage type here?' Or, 'that grenade didn't do anything, why didn't it do anything?'
"So one of the philosophies we've had is, the player's always right or the game says 'yes'. If the player wants to use something or a certain type of weapon, while certain weapons will be more successful, we're never going to say, 'you're just wrong, you can't do that'.
"That's where I'd say from a gameplay standpoint our philosophy was a little bit different, we were just kind of like – come in, play, we'll ease into things, we'll tutorialise things for you especially with the addition of things like equipment and things like that. So ideally, the player has a smoother ramp into the Halo world of gameplay."
Associate creative director Paul Crocker added that the game has an unspoken 'golden path' that players should generally follow to progress throughout the game, and that stepping outside of that path can lead to optional, more challenging moments.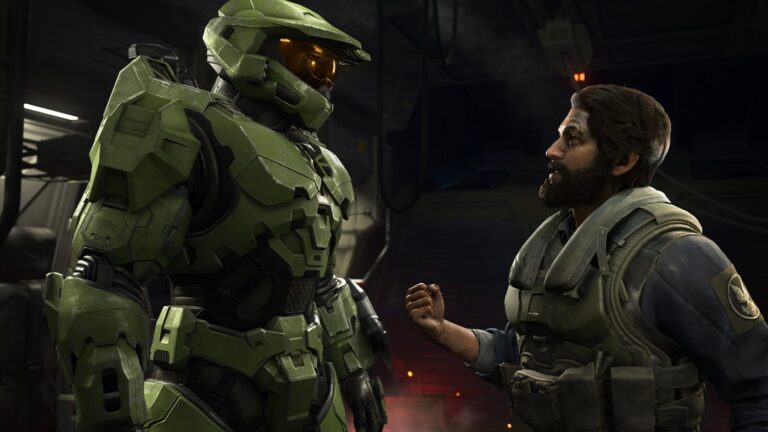 "The golden path is very curated by us," Crocker explained. "The further away from the golden path you travel, you'll hit difficulty spikes which are challenges to return to if you fail when you first encounter them.
"As you engage with equipment upgrades, as you capture more FOBs, as you bring marines, you can bring help with you for those encounters.
"Anecdotally, some of the people on the team actually found Normal difficulty a bit harder because it was more open and more 360 degrees of combat, whereas players who play a lot of other titles were finding it very easy, so the balance was making sure it was inviting to all players on Normal difficulty, then a guarantee that if you bump up the difficulty, it gets more challenging."
The game's campaign art lead Justin Dinges told us that the decision was made as a result of newcomers struggling to get into a series that assumed a lot of prior knowledge. "We got a lot of feedback on 5 that there was a high price of entry into that game of knowing things," he said.
"So we wanted to make the price of entry into the franchise more available to people, so they didn't feel that they had to [know things]. That doesn't mean all that information isn't there… hopefully, it just doesn't require you to know that stuff."
Developed by 343 Industries, Halo Infinite was originally planned as an Xbox Series X/S launch title in 2020 but was delayed due to quality concerns, and will now be released for consoles and PC on December 8.
While the campaign will be released this holiday, the game won't be launching as the complete package previously expected. In August, 343 Industries confirmed it had delayed two Halo Infinite launch modes to next year in order to make the game's 2021 release.
Related Products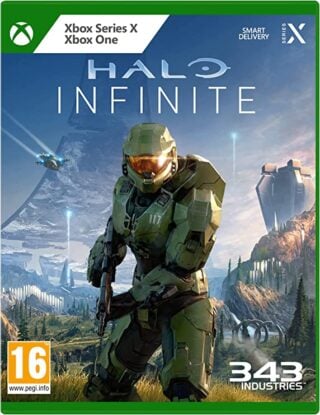 Halo Infinite (Xbox/PC)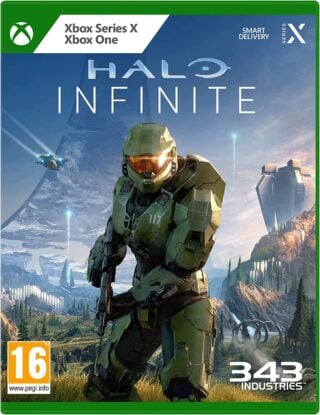 Halo Infinite
Some external links on this page are affiliate links, if you click on our affiliate links and make a purchase we might receive a commission.