Halo Infinite multiplayer overview video reveals battle passes won't expire
343 also details customisation options, vehicles, equipment, Academy mode and more
343 Industries has released a Halo Infinite multiplayer overview video offering a deeper look at the game's online component.
Microsoft confirmed on Sunday that the game's free-to-play multiplayer experience will launch alongside its campaign during the 2021 holiday season. It will support cross-play and cross-progression on consoles and PC.
In a 12-minute video (above) released on Monday, 343 Industries shared further details of what's in store for players, including information about Halo Infinite's battles passes and the studio's stance on loot boxes.
They also revealed plenty of information about customisation options, vehicles, equipment, and onboarding features for series newcomers.
"We're coming at this from a player first mentality, so what that means is that there's no random loot in this, there's no loot boxes," said live design director Ryan Paradis. "It's very important to us that everyone understands how they unlock customisation content and we have a variety of places where they can do that."
One of those is the game's battle passes, which won't expire, according to Christopher Blohm, who leads the design team in charge of progression, customisation and commerce for Halo Infinite.
"The Halo battle pass will never be taken away from you," he said. "What I mean by that is, once you buy it, it is yours and it does not expire. In future seasons, you can purchase old battle passes as well as the current battle pass and choose which battle pass to put your progression towards."
Paradis added: "All of these rewards are single source, so you're never going to be confused where things are coming from. If you can unlock something in the battle pass, we're not going to let any other player circumvent that by purchasing it out of the storefront."
Blohm claimed "a lot of our stuff is unlocked through playing the game and only through playing the game" and said "all customisation is just cosmetic."
Paradis also said every Halo Infinite season "will have its own theme and introduce new components, new looks, new gameplay for players, new opportunities to earn and collect cool rewards."
Equipment returns "with a bigger voice than ever before", with 343 viewing it as "another avenue of not just skill expression but tactics for teams to coordinate around". Classic power-ups like Overshield and Active Camouflage are inventory items that can be used at any time after being picked up but are dropped upon death.
For the first time, vehicles like the Warthog will handle differently depending on how they're damaged, for example if their wheels or hood are blown off. Eventually they will catch fire and explode.
The Razorback is billed as "a cousin to the Warthog" with a multi-storage compartment which can be used to store things like detached turrets, power weapons, and fusion coils.
Vehicles are dropped into matches via Pelican with a commander giving players a heads-up, and the field is resupplied with arms via Halo 2-style Delta Halo weapon pods.
Players will also have their own personal AI which provides "moment to moment updates" and pointers during matches.
Customisation is said to be deep, with "millions" of combinations available at launch across weapons, vehicles and Spartans. Players can choose their Spartan's body type, voice and prosthetics, plus individual armour pieces, including their coating, emblems, and effects. Customisation will be available via the Halo Waypoint website and app too.
Another new Halo Infinite feature is Academy, which will include a series of onboarding experiences for newcomers who want to learn the game or just warm up before heading into matchmaking, from tutorials to weapon drills and a training mode with customisable bots.
Related Products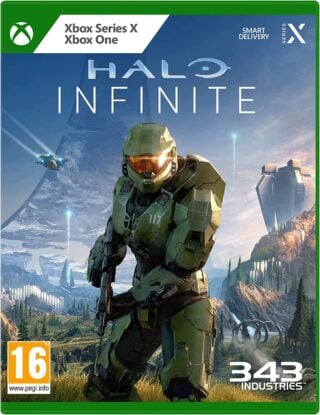 Halo Infinite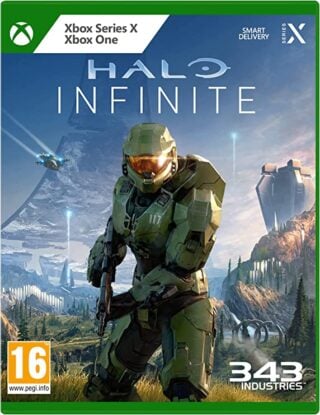 Halo Infinite (Xbox/PC)
Some external links on this page are affiliate links, if you click on our affiliate links and make a purchase we might receive a commission.