Halo's co-creator shares what it's like to finish a game during isolation
"No doubt" Disintegration's development will be affected by remote working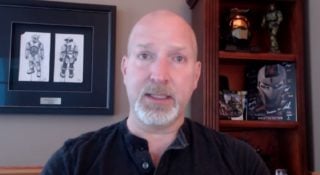 Halo co-creator Marcus Lehto has shared his experiences finishing Private Division shooter Disintegration during social isolation.
V1 Interactive, the developer of Disintegration, is based in Redmond, Washington, where a stay-at-home order due to coronavirus has been in effect since March 23 and was recently extended until May.
Speaking to VGC in a recent interview, studio head Lehto said it was fortunate that work on Disintegration was already approaching the end phase when social distancing measures came into effect. His company V1 Interactive also had an existing policy for remote working, he said.
However, the artist and designer said "there's no doubt" the impact of the coronavirus pandemic will affect Disintegration's development. Lehto previously said the game would release in either Q1 or Q2 of 2020.
"There's no doubt that there will probably be delays for us," Lehto said. "But we're in a better place than many other games because we're toward the end cycle and we're really wrapping things up now.
"I feel like we're in a fairly good spot and we have a lot of great support from our publisher and with our other third parties that we're working with. That helps a lot."
He added: "But yeah, it's troubling for me because I've called and talked to friends of mine at other studios and they've had layoffs and other issues as a result of this. It's really affecting everyone in different ways and it's not over. There's probably a good month or two – or more – left. We really don't know."
Lehto said that V1's 30-person development team is currently staying connected via Slack, Discord and Google Hangouts for work and it also has an afternoon video call "just to chat to one another and feel like we have some sort of human contact."
"It's very hard but we're making it work," he said. "The hardest part is that getting through the final phase of the game is all about bug fixing, performance tuning and really complex stuff. It's really helpful to have everybody together in the office for that. So that part's hard, no doubt."
However, the Halo co-creator agreed that working on a game during social isolation will likely be harder for other, larger game developers than it is for his small studio.
"The bigger you are, the harder it is to keep the piston running in the engine," he said. "With us, because we're a small studio it is a little easier and feasible for us to have everybody working from home.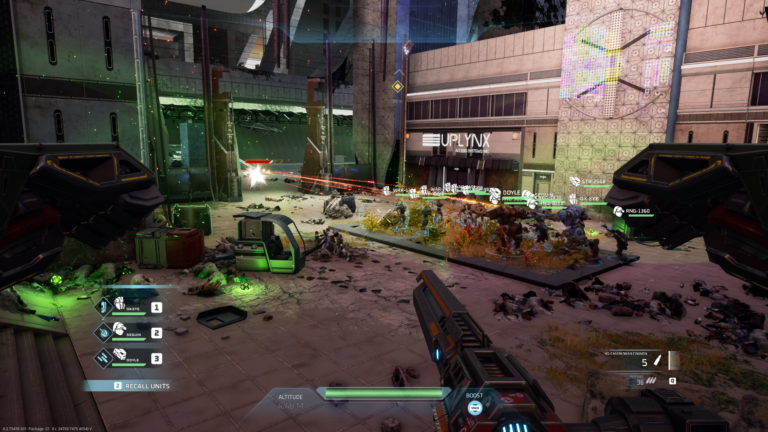 "Fortunately, when I started V1 Interactive, one of our primary mandates was making sure people could work from home when they wanted to and have that freedom to be at home with their family.
"So we were already set up to work from home efficiently, fortunately. It was really a matter of getting that remaining 30 percent of the studio up and running, and accustomed to the responsibility and self-drive that we rely on with everybody working from home."
Disintegration's single-player campaign was revealed this week. Players take control of Romer Shoal and confront the Rayonne, a rising global army set on eliminating what remains of humanity.
Gameplay centres on piloting hovering, weaponised vehicles called Gravcycles, while simultaneously commanding up to four AI-controlled ground soldiers.
"The game has a full single-player campaign," Lehto told VGC. "It's one of the things that we were really passionate about making in the original construction of our game: it started with a deep story and that's woven throughout the campaign."