Halo co-creator reveals Disintegration's single-player campaign
Private Division-published shooter out this year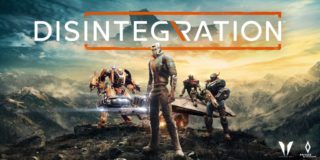 The single-player campaign has been revealed for Disintegration, the Private Division-published shooter from the co-creator of Halo.
Disintegration takes place around 150 years in the future when in order to escape the threat of extinction at the hands of a pandemic, many humans have had their brains 'integrated' into a robot frame, with the idea being to reverse the process once the virus is no longer a threat.
Gameplay centres on piloting hovering, weaponised vehicles called Gravcycles, while simultaneously commanding up to four AI-controlled ground soldiers.
UPDATE: Halo co-creator Marcus Lehto has shared his experiences finishing Disintegration during social isolation.
ORIGINAL STORY CONTINUES: In Disintegration's single-player campaign you take control of Romer Shoal and confront the Rayonne, a rising global army set on eliminating what remains of humanity.
Shoal is a former Gravcycle pilot in command of a small resistance force still grasping onto the fading memories of their human selves..
The FPS from Halo co-creator Marcus Lehto's latest studio, V1 Interactive, was officially revealed in August 2019 via its multiplayer mode. A multiplayer beta launched later in January of this year.
However, speaking to VGC this month Lehto insisted that single-player was "the root and core" of the game and where its design originally began.
"The game has a full single-player campaign. It's one of the things that we were really passionate about making in the original construction of our game: it started with a deep story and that's woven throughout the campaign," he said.
"It was necessary [to show multiplayer first] because there were so many technical issues for us to iron out. It made more sense for us to open with that and see what kind of things broke. The ultimate goal was to break this thing as many ways as we possibly could, then fix it."
Lehto said that work on the game began with the single-player story. "I had started building the fiction for it over six years ago," he said. "All of the backstory lore, all of the things that I thought would define an interesting universe for the game to exist in."
He added: "For the game that we're building I think it's important to note that as opposed to what you might have been thinking, as the co-creator of the Halo universe who built games with 200-300 people, V1 Interactive is 30 people. We are a very small team.
"We're able to build the kind of game we're building because we have a mixture of experience and also emerging new talent straight out of school, who bring a fire to them and an understanding of brand new techniques. It's a really healthy mix of individuals."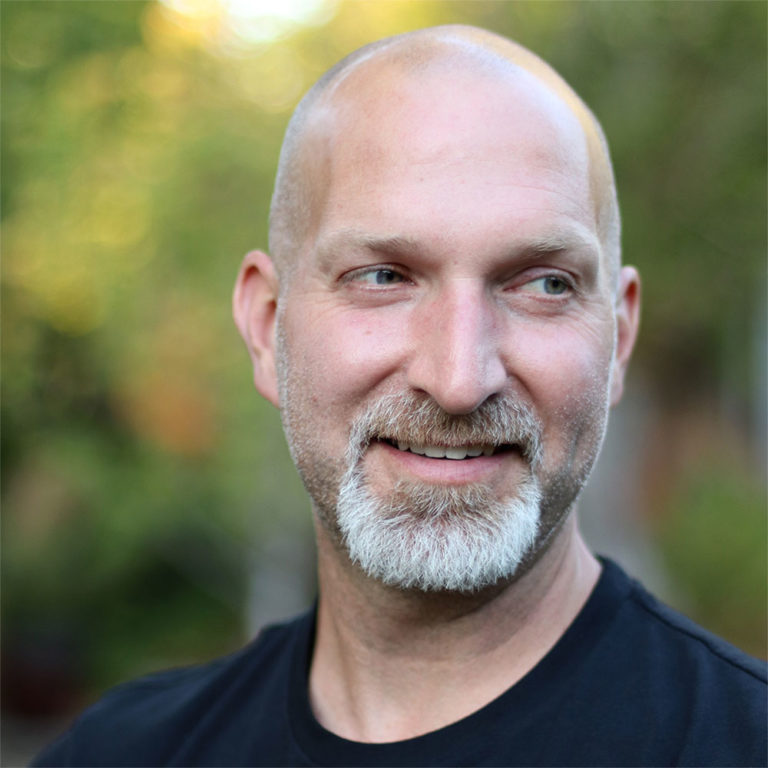 In his previous role at Bungie Lehto was one of the founding members of the Halo franchise, having served as art director on its first three instalments and creative director for Reach.
Although Disintegration's campaign is distinctly Lehto's work, the artist and designer insisted there was no direct follow-on from the Halo universe.
"With Disintegration there was an opportunity for me to express the aesthetics of what I love about characters, vehicles and the world. So my thumbprints are definitely there, but there's nothing that translated directly from the Halo universe," he said.
Mechanically V1 has made "quite a few improvements" since January's multiplayer beta, Lehto added.
"There are several things that [multiplayer beta players] are going to notice. We opened up the FOV a little bit, we changed the Gravcycle speeds, and we dramatically improved the responsiveness of the ground units so that when you need their abilities, they're there."
Check back for the full interview with Lehto in the coming days.
Related Products
Other Products
Some external links on this page are affiliate links, if you click on our affiliate links and make a purchase we might receive a commission.