Halo: Anniversary PC is now available after surprise release
PC version includes new "community-requested features"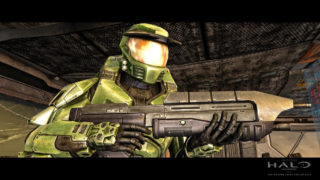 Microsoft announced that Halo: Combat Evolved Anniversary is available for PC in a surprise release on Tuesday.
The remastered shooter, which is developed by Saber Interactive, is available via Xbox Game Pass for PC (Beta), Windows 10 PC and Steam.
The PC version includes new features such as native mouse/keyboard support and the ability to rebind controls, support for ultra-wide displays and different aspect ratios, updated texture/shadow quality and more.
Additionally, the new version introduces "community-requested features" such as the option to use 'classic' audio in multiplayer and improvements to Spartan customization.
Like the original Xbox 360 version of Anniversary, players can also switch between the classic Xbox game graphics and the enhanced version.
The six-title Halo: The Master Chief Collection can be purchased upfront via the Microsoft Store or Steam for $39.99, with Halo: Combat Evolved Anniversary also available on its own for $9.99.
Halo Reach was released for PC in December. Following Reach, the rest of the games included in Halo: The Master Chief Collection will get a staggered release on PC in chronological order (Halo: Combat Evolved, Halo 2, Halo 3, Halo 3: ODST and Halo 4).