Half of the core Metroid Prime 3 team is still at Retro Studios
Analysis suggests state of Texas-based team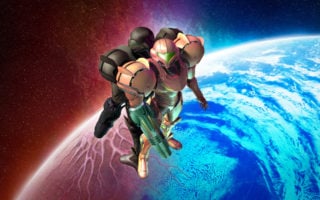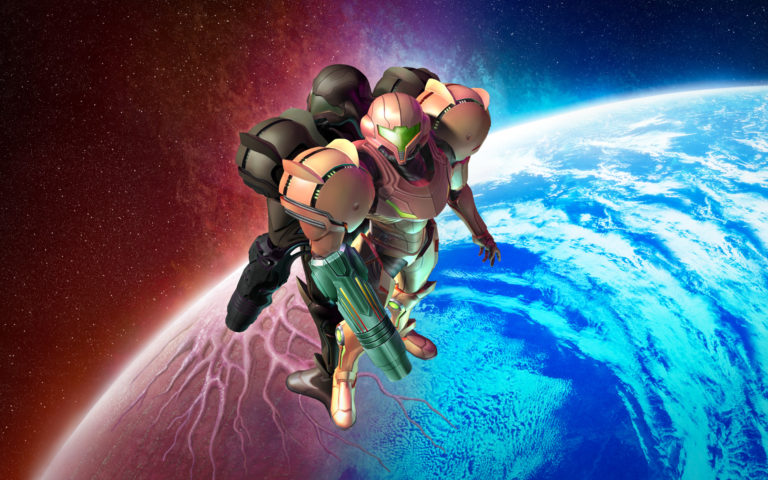 Around half of the full-time developers who worked on Metroid Prime 3 remain at Retro Studios, VGC analysis suggests.
A core team of around 50 people worked full-time on the 2007 Wii shooter and around 27 remain at the Texas-based developer, including four contractors made permanent, according to LinkedIn.
Crucially, five of Metroid Prime 3's 11 designers are still at Retro and potentially working on the upcoming Metroid Prime 4.
However, from the original Metroid Prime – which released almost two decades ago – less than ten of the 40-plus team members remain at Retro and virtually all of the lead creators have moved on.
Mark Pacini, who was lead designer for all three Metroid Prime games, left to found Recore studio Armature in 2008, along with the series' lead artist Todd Keller. Five other former Metroid Prime developers also joined Armature.
A further seven Metroid Prime creators departed for nearby Bluepoint Studios, the company known for its HD remasters of Shadow of the Colossus, Uncharted and more.
Nintendo announced earlier this year that it had decided to "restart development from the beginning" for Metroid Prime 4, with producer Kensuke Tanabe calling in Retro to take over the project from its original, unannounced developer.
Retro has been hiring for Metroid Prime 4 ever since and its jobs page is still advertising for an art director, director of development and more.
Metroid Prime team (core)
Executive Producer, Stephen Barcia (EA Vancouver)
Producer, Michael Mann (Xbox)
Lead Designer, Mark Pacini (Armature)
Senior Designers, Karl Deckard (Magic Leap), Mike Wikan (Booz Allen Hamilton)
Designers, Jason Behr (Sunbreak), Tony Giovannini (T3), Paul Reed (Cryptic), Amanda Rubright (Epic)
Lead Engineer, Mark Johnston (Avalanche)
Technical Lead Engineers, Jack Mathews (Armature), Andy O'Neil (Bluepoint)
Senior Engineers, Mark Haigh-Hutchinson (Deceased), David Kirsch (Blizzard)
Engineers, Ted Chauviere (Bluepoint), Steve McCrea (Armature), Irving Mah (unknown),

Alexander Quinones (Retro)

, Marco Thrush (Bluepoint), Akintunde Omitowoju (17-Bit),

Jim Gage (Retro)

, Kai Martin (Thomson TradeWeb)
Lead Artist, Todd Keller (Armature)
Senior Artists, Michael Sneath (Warner Bros), Chris Voellmann (Bluepoint), James Dargie (Ostendo)
Artists,

Chuck Crist (Retro)

, Don Hogan (freelance), Andrew Jones (freelance), Gene Kohler (Epic),

Ryan Powell (Retro)

, Elizabeth Foster (Armature), Luis Ramirez (Bluepoint), Danny Richardson (BioWare), Alejandro Roura (Crystal Dynamics), Elben Schafers (Bluepoint), LeRoy Strauss (Vigil)
Animators, Derek Bonikowski (Velan),

Dax Pallotta (Retro)

,

Stephen Zafros (Retro)

Audio Lead, Clark Wen (Exile)
Metroid Prime 2: Echoes team (core)
Senior Producer,

Michael Kelbaugh (Retro)

Producer, Bryan Walker (Imangi)
Assistant Producer,

Ryan Harris (Retro)

Game Director, Mark Pacini (Armature)
Senior Designers, Jason Behr (Sunbreak), Karl Deckard (Magic Leap), Mike Wikan (Booz Allen Hamilton)
Designers, Michael Cheng (Sony Santa Monica), Kynan Pearson (freelance), Paul Reed (Cryptic)
Design Support, Tom Ivey (Armature),

Russell O'Henly (Retro)

, Chip Sbrogna (freelance)
Engineering Director, Francisco Javier Lafuente (Daybreak)
Technical Lead Engineering, Jack Mathews (Armature), Andy O'Neil (Bluepoint)
Senior Engineering, Mark Haigh-Hutchinson (Deceased), David Kirsch (Blizzard)
Engineering, Ted Chauviere (Bluepoint),

Jim Gage (Retro)

, Steve McCrea (Armature), Irving Mah (unknown), Kai Martin (Thomson TradeWeb),

Alexander Quinones (Retro)

, Marco Thrush (Bluepoint), Paul Tozour (Mothership)
Lead Artist, Todd Keller (Armature)
Senior Artists,

Chuck Crist (Retro)

, Don Hogan (freelance), Elizabeth Foster (Armature), Elben Schafers (Bluepoint), LeRoy Strauss (Vigil), Chris Voellmann (Bluepoint)
Artists,

Ryan Powell (Retro)

, Luis Ramirez (Bluepoint), Danny Richardson (BioWare), Alejandro Roura (Crystal Dynamics),

Teague Schultz (Retro)

, Benjamin Sprout (Guerrilla)
Additional Art, Nicholas Trahan (freelance)
Animation, Derek Bonikowski (Velan),

Carlos Mendieta (Retro)

,

Dax Pallotta (Retro)

,

Stephen Zafros (Retro)

Concept art, Andrew Jones (freelance)
Animation support,  

Vince Joly (Retro)

, Kimberly Sanchez (freelance)
Art Interns,

Sean Horton (Retro)

, Ilya Nazarov (Bethesda), Quinn Smith (unknown)
Audio lead, Clark Wen (Exile),

Scott Petersen (Retro)
Metroid Prime 3: Corruption team (core)
Executive Producer,

Michael Kelbaugh (Retro)

Senior Producer, Bryan Walker (Imangi)
Assistant Producer,

Ryan Harris (Retro)

Game Director, Mark Pacini (Armature)
Senior Designers, Tom Ivey (Armature), Mike Wikan (Booz Allen Hamilton)
Designers,

Jay Fuller (Retro)

,

Russell O'Henly (Retro)

, Bobby Pavlock (Digital Continue),

Brandon Paul Salinas (Retro)

, Andy Schwalenberg (freelance),

Bill Vandervoort (Retro)

Contract Designers, Scott Carpenter (DICE),

Jonathan Delange (Retro)

, Aaron de Orive (Cloak & Dagger)
Art Director, Todd Keller (Armature)
Principal Art, Elben Schafers (Bluepoint)
Senior Art,

Chuck Crist (Retro)

, Elizabeth Foster (Armature),

Ryan Powell (Retro)

, Luis Ramirez (Bluepoint), Chris Voellmann (Bluepoint)
Artists, Sammy Hall (freelance),

Sean Horton (Retro)

,

Matt Manchester (Retro)

, Ilya Nazarov (Bethesda), Danny Richardson (BioWare),

Teague Schultz (Retro)

, Quinn Smith (unknown), Benjamin Sprout (Guerrilla), Cliff Young (Bluepoint)
Contract Artists, Kip Carbone (Armature), Jacob Johnson (unknown), Andrew Jones (freelance), Ian Olsen (Bethesda),

Thomas Robins (Retro)

,

Amanda Rotella (Retro)

, Karen Welford Segars (Arkane)
Additional Thanks (Art), Don Hogan (freelance), Nathan Purkeypile (Bethesda)
Engineering Director, Francisco Javier Lafuente (Daybreak)
Principal Technology Engineering, Jack Mathews (Armature)
Senior Engineering, Mark Haigh-Hutchinson (Deceased), Steve McCrea (Armature), Marco Thrush (Bluepoint)
Engineering,

Ryan Cornelius (Retro)

,

Jim Gage (Retro)

,

Andy Hanson (Retro)

, Rhys Lewis (Squarehead), Frank Maddin (Flying Wild Hog),

Alexander Quinones (Retro)

, Eric Rehmeyer (Microsoft),

Jesse Spears (Retro)

, Paul Tozour (Mothership),

Aaron Walker (Retro)

Animation Lead,

Vince Joly (Retro)

Senior Animation, Derek Bonikowski (Velan),

Dax Pallotta (Retro)

Animation, William Bate (freelance),

Carlos Mendieta (Retro)

, Alejandro Roura (Crystal Dynamics),

Stephen Zafros (Retro)

Contract Animation, Brian Kowalczyk (Bethesda), Sonny Santa Maria (Crystal Dynamaics),

Raphael Perkins (Retro)

Audio Supervisor,

Scott Petersen (Retro)

Contract Sound Designers, Mike Behrman (Red Fly), Frank Bry (freelance), Matthew Piersall (freelance), Todd Simmons (unknown)