Half-Life's engine could be about to add ray-tracing
Reference to graphics feature discovered in a new patch for Valve's Artifact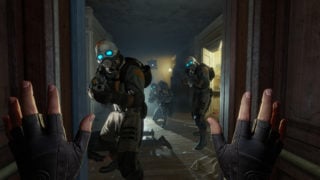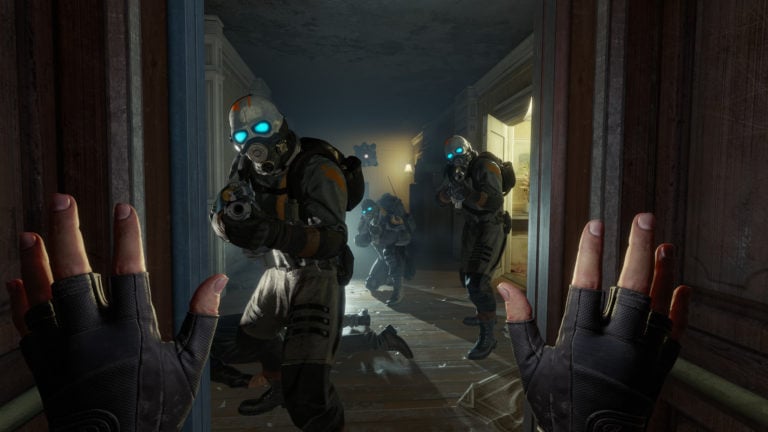 Valve's Source 2 engine could be about to add ray-tracing support, according to patch notes for one of its games.
As shared by SteamDB founder Pavel Djundik, the latest beta update for Valve's Artifact includes references to both ray-tracing shaders and Nvidia's RTX rendering.
Real-time ray tracing is a headline feature of high-end PC graphics cards and next-gen consoles, allowing for realistic reflections similar to that seen in CGI movies.
Source 2 powers Artifact, Dota 2, Dota Underlords and the recently-released VR title Half-Life: Alyx. Since Artifect is a fairly simple card game, it could be considered a viable testbed for demanding ray-tracing tech.
The update could, in theory, open the door for Valve to implement ray-tracing into the Half-Life series and the hugely popular Counter-Strike: Global Offensive.
However, this would require a transfer from the older Source engine and a rework of how lighting works in many of the older games, since the Half-Life games mostly feature static lighting that's baked into the environments.
Fans already released an unofficial ray-tracing mod for Half-Life 2, as demonstrated in the above Digital Foundry analysis from May 2019.
2019's Half-Life: Alyx is among the top-rated PC games of all time, according to review aggregation site Metacritic. Valve's VR shooter has a Metascore of 93 based on 68 reviews.
Asked by VGC in a March 2019 interview if it would likely stick with VR for its next Half-Life project, designer Robin Walker said Valve would likely spend six months analysing the reaction to Alyx before deciding on its next steps.
"In terms of what we do next, we don't really know," he told VGC. "Because we'd be foolish to make a decision now until we've got a bunch of that data, right? A week from now we'll know a heck of a lot more than we will today, because the game will be out and people will be playing and talking.
"We always try to encourage ourselves not to make decision if we don't have to, and we can wait a little longer and know more."