Valve confirms Half-Life: Alyx release and pre-load times
VR shooter releases on March 23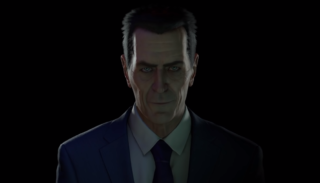 Valve has confirmed release and pre-load times for Half-Life: Alyx.
The VR shooter will be available to play from 10am PT (5pm GMT) on Monday, March 23, Valve confirmed on Tuesday. The game will be available to pre-load from this Friday, March 20.
Alyx is the first new release in the series since 2007's Half Life 2: Episode Two, which was originally planned as the middle part of a trilogy which remains incomplete.
Nevertheless, Valve has said Alyx is not a spin-off but "the next part" of the story, and Valve's Robin Walker told Game Informer players would benefit from replaying Episode 2 before starting Alyx – the first two Half-Life games and their expansions are currently free to play.
"It's not a bad idea for players to have refreshed themselves on the events of Episode 2 before starting Half-Life: Alyx," Walker said.
Set between the events of Half-Life and Half-Life 2, the new game sees protagonist Alyx Vance and her father Eli secretly mount a resistance to the occupation of Earth by a mysterious alien race known as The Combine.
Valve released 10 minutes of Half-Life: Alyx gameplay earlier this month.