Hades wins 9 times at the IGDA Global Industry Game Awards
Supergiant's roguelike claimed nearly a quarter of the awards on offer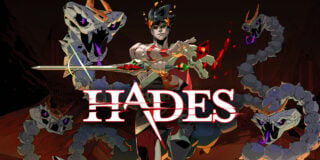 Supergiant Games' critically acclaimed title Hades has won 9 awards at the International Game Developers Association's (IGDA) first ever Global Industry Game Awards.
There were 39 award categories at the ceremony on Friday, with Hades earning the most by far by winning nearly a quarter of them.
According to the IGDA website the game's nine awards were for 2D animation, 2D character design, UI art, voice acting, systems design, UI/UX, dialogue, narrative design and representation.
Other big winners included Ghost of Tsushuma (which won four awards) The Last of Us Part II (three awards) and Half-Life: Alyx (three awards).
The awards ceremony was created as a partnership between the IGDA and Gamescom's Devcom Developer Conference, as an attempt to "fill an absence of game award shows that highlight the accomplishments of individuals and their teams".
The awards are the latest in a string of good news stories for Hades. The indie title previously won Game of the Year at the GDC 2021 awards and won five BAFTA awards including Best Game. It's also currently the highest-scoring game on both PS5 and Xbox Series X/S to date.
The full list of winners are as follows:
Global Industry Game Awards 2021 winners
Art
Audio
Music Composition – DOOM Eternal (id Software)
Sound Design – Ghost of Tsushima (Sucker Punch)
Voice Acting – Hades (Supergiant Games)
Design
Engineering and Technology
Achievements in New Technology – Half-Life: Alyx (Valve Corporation)
Artificial Intelligence – Assassin's Creed Valhalla (Ubisoft Montreal)
Audio Technology – Ghost of Tsushima (Sucker Punch)
Engine Technology – Unreal Engine 4 (Epic Games)
Gameplay Technology – Half-Life: Alyx (Valve Corporation)
Graphics Technology – Noita (Nolla Games)
Networking Technology – Microsoft Flight Simulator (Asobo Studios)
Systems Technology – Watch Dogs: Legion (Ubisoft Toronto)
Support
Community Management – Among Us (Innersloth)
Customer Support – Fall Guys: Ultimate Knockout (Mediatonic)
Marketing – Xbox Game Pass (Microsoft)
Production/Management – Insomniac
Quality Assurance – DOOM Eternal (id Software)
Research & Analytics – Microsoft Flight Simulator (Asobo Studios)
Writing and Narrative
Dialogue – Hades (Supergiant Games)
Narrative Design – Hades (Supergiant Games)
Story – The Last of Us Part II (Naughty Dog)
World Building – Ghost of Tsushima (Sucker Punch)
Miscellaneous
Representation – Hades (Supergiant Games)
Upcoming Indie – Kinetic Games
Diversity and Inclusivity – Microsoft