Guilford high street has been remade in No Man's Sky
The UK town is home to several UK games studios including Hello Games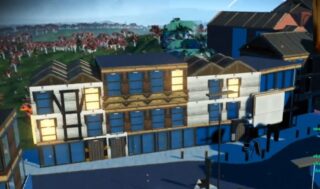 A player has recreated Guildford high street in No Man's Sky.
Twitter user @Rasdar07 created the build, which includes a portion of the high street from the English town, which is where Hello Games, EA, Ubisoft and several other UK developers are based.
The player used the game's building system and various building pieces, which are typically used in the game for creating bases to create the facades of the town centre.
Guildford, a small town in west Surrey, around 30 miles from central London is one of the UK's busiest hubs for games development.
Called the "Hollywood of video games," in one article by MCV, the town currently houses Media Molecule, EA, DPS Games, and Hello Games. Games development veteran Peter Molyneux also spent much of his early career in Guildford.
No Man's Sky's base building allows players to build multiple settlements across the galaxy which can be used for storage, farming, and recharging player resources. Base building was initially added to the game in 2016 during the Foundation update, but it's steadily increased in scope since then.
In 2021, the Frontiers update included settlements, which allowed larger creations, such as the one seen in the video.
Since its launch, No Man's Sky has received 20 major content updates in six years.
The new Switch version includes "everything that was possible and applicable to be crammed in from those updates, as well as continuous updates in the future delivering new content," according to its developer.
Murray said in 2020 that Hello Games was working on a new project described as "a huge, ambitious game like No Man's Sky."
Speaking to Polygon, Murray confirmed the unannounced game wasn't a sequel to No Man's Sky, nor a small title like the then recently released adventure game The Last Campfire.
"I had worked at EA before I started Hello Games, and we'd just done lots of sequels," he said. "Everything that I worked on was the sequel to something. I found that a bit of a depressing thing in some ways. It was part of the reason for moving."
Related Products
Other Products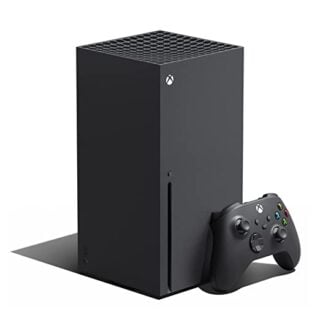 Xbox Series X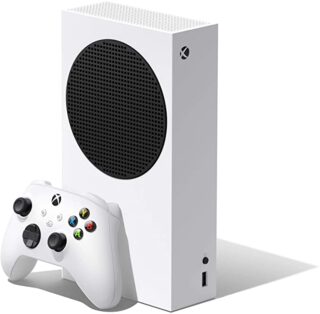 Xbox Series S
Some external links on this page are affiliate links, if you click on our affiliate links and make a purchase we might receive a commission.