GTA V on PS5 'runs at 4K and 60fps', according to a Sony blog
An article on the German PlayStation blog appears to confirm it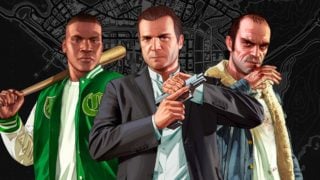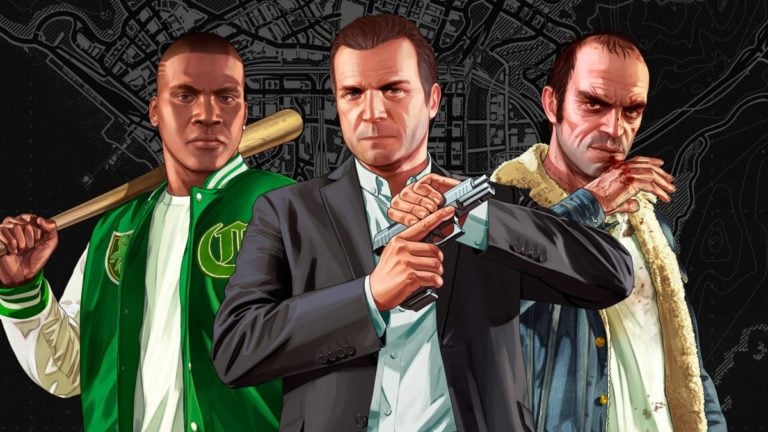 It looks like the upcoming PlayStation 5 remaster of Grand Theft Auto V will render at 4K and run at 60fps, according to a Sony blog.
The official German PlayStation Blog recently published a list of games to look out for in the second half of 2021, with GTA V included.
However, the description underneath appears to suggest that the next-gen version of Rockstar's epic will be a 4K60 presentation.
"Have you already played the ultimate gangster epic on PS3? And again on PS4? And have you really had enough of Los Santos?" the article reads. "Of course not, and that's exactly why this expanded and improved version of Grand Theft Auto V should be at the top of your wish list.
"You've never seen the crime metropolis of Los Santos so beautiful, with the skyline shining in crisp 4K resolution thanks to the bold graphics update, as you make your way smoothly through the city thanks to a fluid 60fps."
Rockstar Games has confirmed the "expanded and enhanced" versions of Grand Theft Auto V and Grand Theft Auto Online will release for PlayStation 5 and Xbox Series X|S on November 11, 2021.
Rockstar announced its intention to release PS5 and Xbox Series X|S versions of GTA V last summer, when it said the new versions would feature "a range of technical improvements, visual upgrades and performance enhancements to take full advantage of the latest hardware, making the game more beautiful and more responsive than ever".
Commenting on the next-gen versions of GTA V in March, the CEO of Rockstar parent company Take-Two said he was confident the remaster would deliver a strong experience for players.
"We've done great with the Mafia series, for example, and Grand Theft Auto [V] is now heading into its third generation which is incredible", said Strauss Zelnick.
"It was a standard-bearer when it was launched, it continued to be the standard-bearer in the second generation, we'll see how Grand Theft Auto does in the next generation. Obviously, I'm confident that Rockstar is going to deliver just a great experience, but you can't do that if you're just doing a simple port."