GTA Trilogy chaos continues as 'Hot coffee sex mini-game files' reportedly uncovered
Rockstar confirmed it's pulled Definitive Edition on PC to remove "unintentionally included" files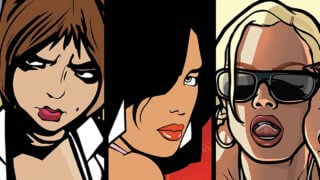 Grand Theft Auto: The Trilogy – Definitive Edition's chaotic launch continued on Saturday, as Rockstar confirmed it's pulled the PC version to remove "unintentionally included" game files.
That potentially includes unlicensed music, full game scripts with developer notes, and even files claimed by users to be related to the infamous, canned San Andreas sex mini-game 'Hot Coffee'.
At the time of writing, GTA Trilogy has been unavailable on PC for nearly two days. Rockstar's PC games launcher finally went back online after a 24-hour downtime on Saturday, but Definitive Edition remains locked out.
---
More GTA Trilogy on VGC:
GTA Trilogy Definitive Edition music list | GTA Trilogy Definitive Edition missing music | GTA Trilogy Definitive Edition gameplay footage | GTA Trilogy Definitive Edition Switch screenshots | 2022 games
---
"The Rockstar Games Launcher is now online, but GTA: The Trilogy – The Definitive Edition is unavailable to play or purchase as we remove files unintentionally included in these versions," Rockstar's support team confirmed on Saturday. "We're sorry for the disruption and hope to have correct ones up soon."
Following the remaster collection's release on Thursday, dataminers uncovered what they called a "holy grail" within its game files.
That includes nearly all the music that was removed from Vice City and San Andreas due to expired licences, which is actually still present and that the game simply chooses not to play.
Even more tantalising for fans was the discovery that the collection's code contains an uncompiled version of the main.scm file, which contains all the game scripts for GTA III, Vice City and San Andreas, including cut and missing content, as well as notes from Rockstar North staff from that era.
Datamining reportedly uncovered even more surprises in the Definitive Edition game files on Saturday, when social media users claimed to have uncovered data related to 'Hot Coffee', the infamous, canned San Andreas sex mini-game that ended up costing Take-Two more than $20m in legal costs.

At the time of publishing, it's not been verified if the claims are accurate. However, if the files are present, it would seem very likely that Take-Two would want them removed. We've asked Rockstar for comment.
Hot Coffee was an inaccessible mini-game in San Andreas, which allowed players to have sex with an in-game girlfriend of their choosing.
In the original release version of San Andreas, players would see an exterior view of their girlfriend's house after being invited back for "coffee".
However, the Hot Coffee mod replaced this with a canned mini-game uncovered in the game's files, that allows players to actually enter their girlfriend's bedroom and control Carl's actions during sex.
The mini-game was ultimately disabled for the final PS2, Xbox and PC versions of San Andreas, but in 2005 fans uncovered references to it in the game's files and made it fully playable via a mod.
The discovery caused San Andreas to be reclassified as an Adult Only game and subsequently removed from sale in many regions, until Rockstar could release a new version with the Hot Coffee files removed.
The company also faced a torrent of legal attacks, including a lawsuit filed by the city of Los Angeles accusing the company of failing to disclose the game's sexual content. In 2009, parent company Take-Two settled a class-action lawsuit for just over $20 million.
PC players have been unable to play Definitive Edition since the Rockstar Launcher went down on Thursday, meaning everyone who bought the PC version of GTA Trilogy has been locked out of their new purchase until Rockstar brings the game back.
Rockstar also suffered some issues with the PlayStation release of the game on its release day, although ironically it was the complete opposite problem.
Players who had pre-ordered the game were gaining access to it much earlier than they were supposed to, forcing Rockstar to pull the game from the PlayStation Store until it was ready to officially launch.
Related Products
Other Products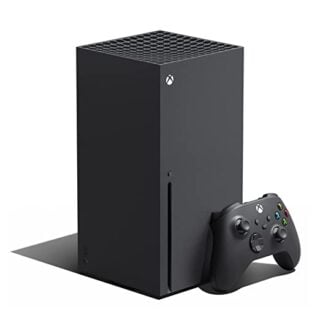 Xbox Series X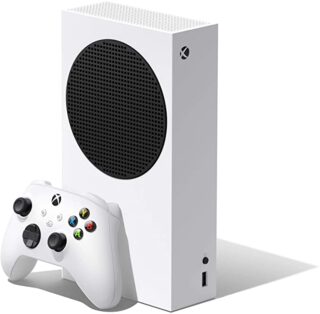 Xbox Series S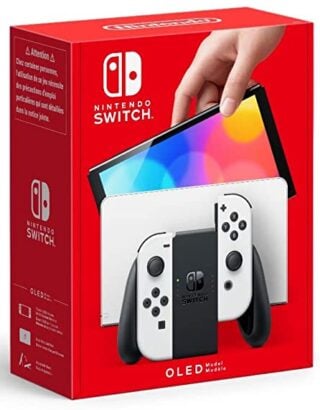 Nintendo Switch OLED
Some external links on this page are affiliate links, if you click on our affiliate links and make a purchase we might receive a commission.