GTA's publisher suggests it's not afraid to follow up live games like GTA Online
Take-Two CEO points to NBA2K Online and NBA2K Online 2 successfully coexisting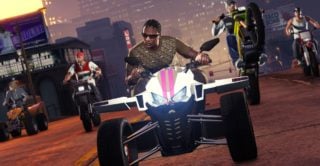 Take-Two CEO Strauss Zelnick has suggested the company isn't concerned about any perceived risks involved in following up its hugely popular service games, which include GTA Online.
The Rockstar Games parent announced this month that Grand Theft Auto 5 – and by extension its online component – had sold in excess of 130 million copies since 2013, making it one of the best-selling games of all-time.
GTA is one of several Take-Two games that continue to have highly active – and profitable – online components, alongside Red Dead Online and NBA 2K.
Speaking broadly about the publisher's entire games portfolio during the Bernstein Annual Strategic Decisions Conference on Thursday (transcribed by VGC), Zelnick suggested that the publisher could follow up popular live service games without cannibalising their success.
Asked specifically about the challenges the success of GTA Online presents when thinking about releasing the next GTA, he said:"We don't talk about upcoming, unannounced titles from any of our labels, so I'll answer your question more broadly and theoretically, and I'll give you an example.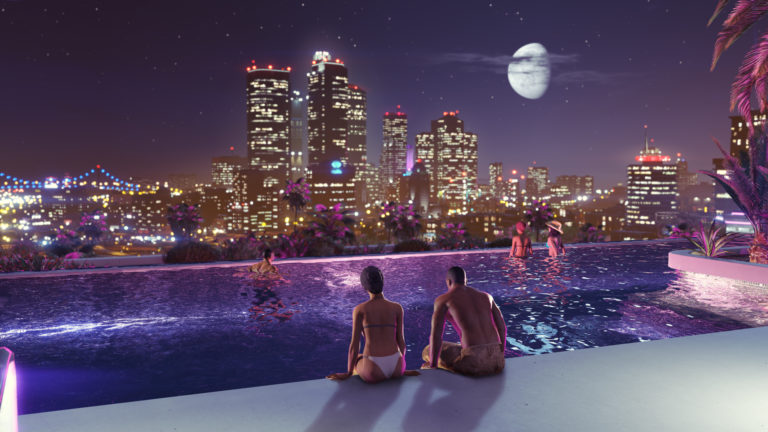 "NBA2K Online in China was developed years ago, based on an early engine – I think it was either the 2010 or 2012 engine – and it came to a point where our development and business teams said, 'look, we have to update the title.'
"We assumed that when we updated the title there might be some risk in transitioning folks over. What actually happened was we launched NBA2K Online 2 [and] it turned out to be a massive hit. And guess what? The audience was still stable and growing from NBA2K Online, the first title. So we kept them both up and they're both up to this day and now we have 49 million registered users. "
Zelnick suggested that resting on its laurels presented a bigger risk for Take-Two than continuing to release new game experiences that could potentially compete with its existing titles.
"Since your lunch is going to get eaten anyhow, I'd prefer to eat it myself, get out in front of my competitors and always get to market when the time is right with the next great thing"
"We can't call what a consumer is going to do, but we know that if we're not innovating, if we're not out in the market generating extraordinary, new entertainment experience for our consumers, then we'll be left behind," he said.
"Any time you look at a business and you take the position, 'Y'know, this is great, it's the gift that keeps on giving, I'm just going to stick with it, I'm not going to worry about innovating because everyone loves what we have,' you are just moments away from being destroyed by your competitors.
"So since your lunch is going to get eaten anyhow, I'd prefer to eat it myself, get out in front of my competitors and always get to market when the time is right with the next great thing, and not worry about the possibility that it will somehow have a negative influence on what was previously in the market."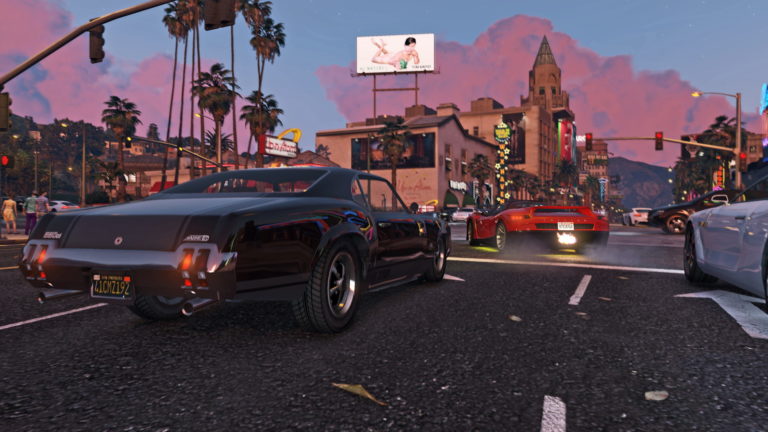 Zelnick added: "There are still people playing NBA 2K17: I hear from them. There are people playing our catalogue titles, otherwise it wouldn't represent so much of our business. So I am not remotely worried about being in a position that we have a great line of live services [that face] some internal competition… that to me is the definition of a high class problem."
Grand Theft Auto 6 is Rockstar's next game but remains early in development, according to a recent report into working practices at the company.
During an earnings call this month, Take-Two president Karl Slatoff said the company currently has 93 full games currently planned for release over the next five years.
Although the company declined to confirm if the 93 upcoming titles include a new Grand Theft Auto game, it said the release schedule included games from all of the company's publishing labels, including Rockstar.