Grandson 'choked up' when he saw his grandmother in new Animal Crossing
87-year-old 'Audie' seemingly added to New Horizons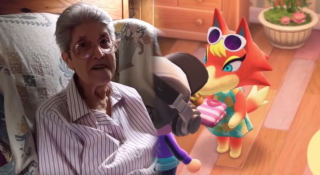 A game designer said he "choked up" when he saw that his 87-year-old grandmother has seemingly been referenced in the latest Animal Crossing title.
Series fan Audrey was thrust into the spotlight last year via a YouTube video in which she revealed her near-4,000-hour playtime on Animal Crossing: New Leaf.
The video has been viewed nearly 10 million times and on Tuesday it was discovered that Nintendo has seemingly referenced Audrey in this month's Switch exclusive.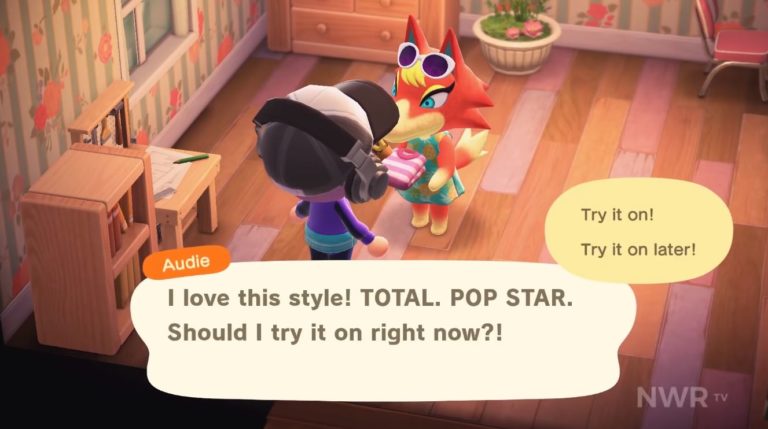 With New Horizons set to release on March 20, a new villager has now been discovered named Audie, the same name as Audrey's own Animal Crossing character seen in her popular YouTube video.
Reacting to the discovery on Twitter, Audrey's game designer grandson Paul Hubans said he "choked up" when he saw it.
"Thanks for all the kind messages regarding my wonderful grandmother with regard to her inclusion in the new Animal Crossing game," he wrote. "I choked up when I saw it."
Hubans said he's currently in the middle of a cross-country move from California to Pennsylvania, which has been made more stressful by the developing COVID-19 outbreak.
"We've been planning this move for months and gran has been a big motivation for us going to PA," he said. "We've bought her a lot of gifts and I got a better camera to make videos with her. It sucks so much that this is happening right now but I just want to get home to gran. Wish me luck."
Hubans confirmed that his grandmother's Animal Crossing edition Nintendo Switch – which was crowdfunded by fans – is secured and arriving soon.
Animal Crossing: New Horizons will be released exclusively for Nintendo's console on Friday, March 20. It can be pre-ordered from retailers including Best Buy, Amazon and Game.
Animal Crossing: New Horizons reviews were published on Monday ahead of the game's release this week.
VGC's Animal Crossing: New Horizons review says the "comforting life sim is a tranquil haven at a time the world needs it most".