Gran Turismo film criticised for 'reframing' real-life spectator death
Critics accuse the film of changing the timeline and using the incident to drive the plot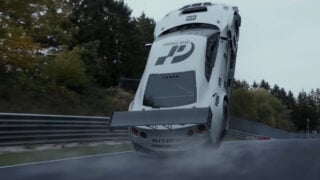 Critics have criticised the Gran Turismo movie for allegedly reframing a real-life incident in which a spectator died.
In March 2015, racer Jann Mardenborough – on whom the Gran Turismo film is based – was involved in an accident during a race at the Nürburgring in Germany, which led to the death of one spectator.
This scene is replicated in the movie, but some critics have questioned the way in which it's handled, particularly the way in which it's been repositioned in the timeline of Mardenborough's career.
According to the critics, the film uses the accident as a turning point, and suggests that Mardenborough uses the tragedy as motivation, which eventually leads to him and his team earning a third-place finish at a 24 Hours of Le Mans event.
In reality, Mardenborough and his team finished third at Le Mans in 2013, two years before the accident happened.
"Details relating to a tragedy in Mardenborough's life have been re-arranged to give the third act extra welly," Evening Standard critic Charlotte O'Sullivan writes in her review of the film.
"In the movie, Mardenborough is involved in a crash at Nürburgring, which has fatal consequences for a spectator. Due to race at Le Mans 24 Hours, Jann is naturally guilt-ridden, which, in turn, leads to rousing pep talks from Jack and Danny. The ending couldn't be more upbeat (the big tragedy is followed by the hugest of wins).
"In reality, though, the lead-up to Mardenborough's Le Mans triumph was smooth and the horrific accident came two years later. Suggesting the incident helped propel Jann to greatness is not only false, it's reprehensible.
"The family of that spectator have had their worst nightmare turned into a moveable feast. Shame on you, Sony."
Polygon's review of the film also notes the discrepancy. "Mardenborough did indeed score third place in his class at Le Mans, compete in an all-GT Academy team of sim drivers, and survive a horrific accident, as the film shows — albeit not in the order the film shows it, or under the circumstances the filmmakers contrive," critic Oli Welsh writes.
"There is one particularly troubling aspect to the way American Sniper co-writer Jason Hall and Creed III co-writer Zach Baylin frame the accident, a freak occurrence at the Nürburgring circuit that killed a spectator.
"While the crash did happen pretty much as depicted, Hall and Baylin's screenplay time-shifts it in order to stage it as a defining, motivating setback on Mardenborough's hero's journey to his Le Mans podium. The actual accident happened years later — arguably a tasteless reframing of a fatal event."
It had already been known that the crash would be recreated in the film, because it was shown in one of its pre-release trailers.
In an interview earlier this month with the Sunday Times, the real-life Mardenborough addressed the crash's inclusion, saying that leaving it out would have been "a disservice to the audience".
"I made sure all of us that were with the production — the producers, Jason the scriptwriter — that that was how it went down," he says. "Because it needed to be correct, because somebody lost their life in this accident. And the movie does a great job of that.
"It shows as well the deep dark moments of my life when I was in the hospital by myself. You know, the mental aspects to such an event, and in life as well. What can happen, how you can get out of that, how can you rebound and achieve something — achieve greatness — off the back of that. And so it had to be in there."
Gran Turismo is set to release on August 9 in the UK, and will have a limited release in the US on August 11 before getting a wider release on August 25.
Related Products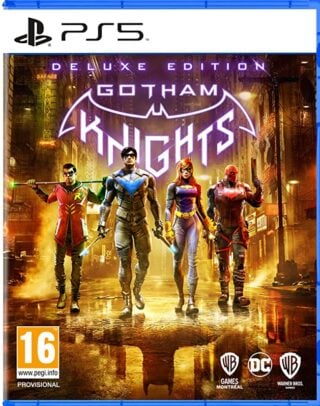 Gotham Knights - Deluxe Edition (PS5)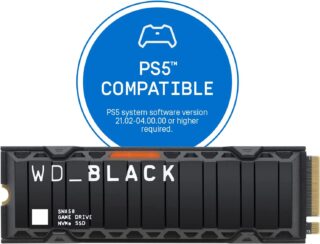 WD_BLACK 500GB M.2 SSD with Heatsink
Other Products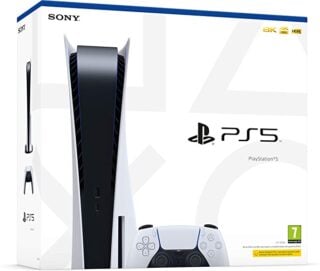 PlayStation 5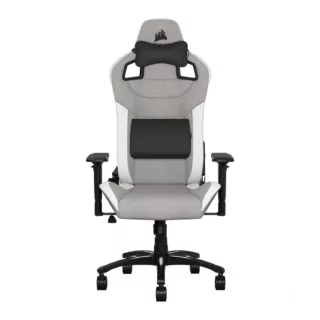 Corsair T3 RUSH Gaming Chair

£249.98
Some external links on this page are affiliate links, if you click on our affiliate links and make a purchase we might receive a commission.