Gran Turismo 7's microtransactions are live, and GT Sports' $5 cars now cost $40
Players can buy in-game credits in packs of up to $20 each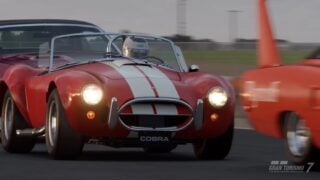 Gran Turismo 7's microtransactions have gone live on the game's release day, revealing a significant increase in price over its PS4 predecessor.
The $70 / £70 PlayStation 5 title allows players to top up the credits that they would otherwise earn during the game, by purchasing bundles on the PlayStation Store.
During the review period, these microtransactions were inaccessible, so it wasn't possible to tell how much credits would cost when the game was released.
Now that it's out, however, the full prices for these microtransactions have been revealed.
There are four packs of credits available on the PlayStation Store, costing the following amounts each:
100,000 credits – $2.49 / £1.99
250,000 credits – $4.99 / £3.99
750,000 credits – $9.99 / £7.99
2,000,000 credits – $19.99 / £15.99
Cars in the game range from tens or hundreds of thousands of credits for lower-spec vehicles to many millions of credits for the most high-performance ones.
Gran Turismo Sport let players buy individual cars as microtransactions, with the vast majority of cars costing between $0.99 and $4.99 each. This is no longer the case in Gran Turismo 7.
Now a Porsche 919 Hybrid 16, which can be bought for $2.99 in Gran Turismo Sport, can only be bought for 3,000,000 credits, which would require the player to spend at least $40.
There are numerous other examples, including:
Aston Martin Vulcan '16 ($4.99 in GT Sport) – 3,300,000 credits in GT 7 ($40)
McLaren P1 GTR '16 ($4.99 in GT Sport) – 3,600,000 credits in GT 7 ($40)
Audi R18 TDI '11 ($2.99 in GT Sport) – 3,000,000 credits in GT 7 ($40)
A large number of hi-spec cars also cost 1,000,000 credits, but there's no option to buy 1,000,000 credits from the PlayStation Store.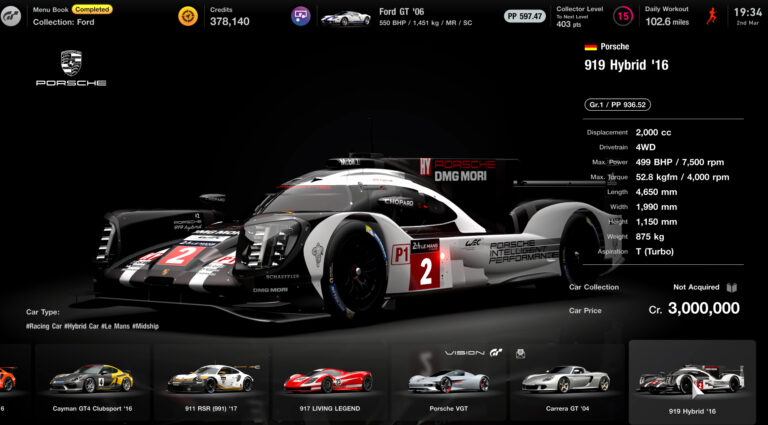 As such, players running low on credits looking to buy a million-credit car will have to buy 750,000 and 250,000 credits for a total cost of $15, or 2,000,000 for $20.
As in previous Gran Turismo games, every car also has a host of upgrade parts, all of which cost credits too.
A previous State of Play video showing the game in action showed some 'legendary' cars costing up to 20,000,000 credits. It's not clear if car values have been changed since then.
VGC hasn't seen any cars at that price in the game, but the legendary car showroom does rotate on a regular basis, so they may appear at some point. If they do, such a car would cost $200 in real money.
Related Products
Other Products
Some external links on this page are affiliate links, if you click on our affiliate links and make a purchase we might receive a commission.