Gran Turismo 7's latest update fixes a cloud save issue
A number of other bugs have also been fixed in the new patch
A new update has been released for Gran Turismo 7 which fixes a number of bugs and other issues.
The version 1.18 patch is not a major one, and as such doesn't include any new content such as cars.
It does, however, fix an issue some players were having with downloading cloud-stored saved data on another console that didn't already have Gran Turismo 7 save data on it.
It also fixes a number of other bugs, including issues in the car settings, music replay, GT Auto , Café and Circuit Experience modes, as well as an issue with the Logitech G923 steering wheel.
Gran Turismo 7's last major update was released on June 23 and added three new cars – the Suzuki V6 Escudo Pikes Peak Special '98, the Suzuki Vision Gran Turismo (Gr.3 Version) and the 1932 Ford Roadster.
It also added the Watkins Glen International, described by PlayStation as "a historic road course found in New York State, roughly 260 miles northwest of New York City, which opened in 1956 and is surrounded by rolling hills."
In addition to the new cars and the new circuit, extra menus were added to the game's Café mode.
The full patch notes for the new update are as follows:
Gran Turismo 7 version 1.18 patch notes
Car Settings
Fixed an issue wherein after changing to a specific gear ratio, the adjustable range and set value of the gear ratio would change each time the settings were opened.
Music Replay
Fixed an issue wherein the game would crash if the Honda Sports VGT was the camera target in Music Replay.
GT Auto
Fixed an issue wherein the colour of the brake calipers could not be changed if body paint was applied to a car equipped with the following tuning parts in the [Livery Editor]:

Racing Brake Kit (Slotted Discs)
Racing Brake Kit (Drilled Discs)
Carbon Ceramic Brake Kit

Fixed an issue wherein the colour of the brake calipers would change when body paint was applied to the following cars in the [Livery Editor]:

Alpine Vision Gran Turismo
Aston Martin DP-100 Vision Gran Turismo
Lambo V12 Vision Gran Turismo
Mini Clubman Vision Gran Turismo
Porsche 917 LIVING LEGEND
Dodge SRT Tomahawk S Vision Gran Turismo
Save Data
Fixed an issue wherein the save data would not load correctly from the server if playing on a console with no 'Gran Turismo 7' save data stored on it, or if multiple consoles were used.
Steering Controllers
Fixed an issue wherein the steering angle would not reflect the player's inputs on some cars when using the Logitech G923.
Café
Fixed an issue wherein it was possible to receive multiple Tickets repeatedly from Extra Menus.
Circuit Experience
Fixed an issue wherein the label above a car would not display correctly in a Circuit Experience replay.
Race
Fixed an issue wherein the race would start with the Replay Camera when starting an offline race after spectating in a Lobby.
Others
Various other issues have been addressed.
Related Products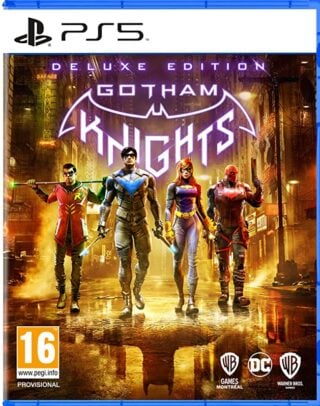 Gotham Knights - Deluxe Edition (PS5)
God of War Ragnarök (PS5)
Other Products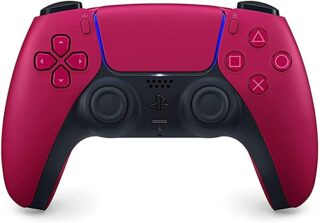 DualSense Controller - Cosmic Red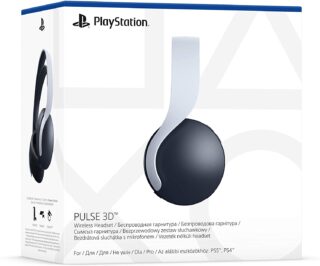 PlayStation 5 PULSE 3D Wireless Headset
Some external links on this page are affiliate links, if you click on our affiliate links and make a purchase we might receive a commission.