Gran Turismo 7's latest developer diary focuses on the livery editor
Polyphony Digital says its main goal for the editor is to improve usability and ease of use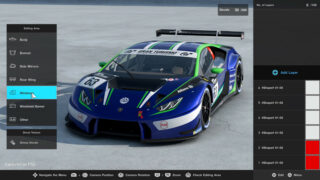 Sony Interactive Entertainment has released the latest in a series of Gran Turismo 7 developer diaries.
In the behind the scenes video, Polyphony Digital CEO Kazunori Yamauchi discusses updates to the franchise's livery editor, which has been used to create "several million" liveries since its introduction in 2017's Gran Turismo Sport.
"Liveries have been applied to racing cars ever since the 1970s," he says. "These liveries have become iconic, inextricably linked with people's memories of certain races.
Gran Turismo 7 – Livery (Behind The Scenes) | PS5, PS4
"I believe that using the livery editor turns a car into a blank canvas, a medium of expression. It's essentially a place where players can express themselves.
"So, our main goal for us in creating the new livery editor is to improve usability and the ease of use for the gamers."
Sony recently detailed Gran Turismo 7 pre-order items and the game's 25th Anniversary Edition, which costs $90 / £90.
Gran Turismo 7 - Racers (Behind The Scenes) | PS5, PS4
Customers who pre-order the PS4 and PS5 racing game at participating retailers ahead of its March 4, 2022 release date will receive a selection of bonus in-game items.
The 25th Anniversary Edition includes a Toyota GR Yaris with a country specific livery.
Gran Turismo 7's campaign mode, livery editor, Scapes photo mode, GT Café and GT Auto will all require players to be connected to the PlayStation Network.