Gran Turismo 7 players fight unpopular nerf by 'grinding currency without playing the game'
Players begin using scripts to complete races, following negatively-received payout nerf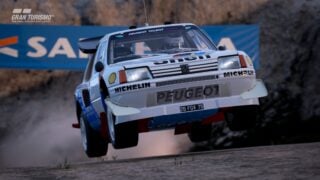 Gran Turismo 7 players have responded to a controversial update that saw rewards dramatically reduced, by developing a script that allows them to grind currency without having to play the game.
Using the Remote Play feature on PlayStation and a simple script, it's reportedly possible to have the game run the same race over and over, generating millions of credits, all without the player having to touch the controller.
One user who claims to have used the exploit has claimed that the script is generating him "15 million credits per day" which, if purchased from Gran Turismo 7's controversial microtransaction store, would cost around $120/£120.
First posted to the PSNProfiles forum by user Septomor, the script, which is currently only compatible with Windows machines running the PlayStation Remote Play app, repeatedly enters inputs into the game in order for it to essentially run laps of the same track over and over, gaining credits each time.
At the time of publishing, there's no evidence of Sony acting against those who choose to use such methods to farm currency.
The script, which was according to users was specifically developed in response to last week's reduction of in-game payouts, follows a challenging week for the iconic racing franchise.
Last week saw Gran Turismo 7's servers go offline for 30 hours, meaning that players were left only able to play the reduced arcade portion of the game, due to its requirement for players to be connected to the internet to play single-player content.
The same day developer Polyphony Digital released a controversial patch drastically reducing payouts from the game's races, thus making it harder to unlock new cars without spending on microtransactions.
The server outage, combined with the unpopular reduction in race payouts, saw Gran Turismo 7 quickly become the lowest-rated PlayStation published title on Metacritic as its user score was pummelled. At the time of VGC's initial report on Saturday, the game held a 2.5 rating. Since then, it has fallen even further to 1.8.
The criticism of the update, and subsequent rise of methods to circumvent it, is largely due to a perceived push towards monetization, due to the update seemingly targeting races that players were using to generate credits, and significantly reducing their rewards.
Some races had payouts reduced by over half, dramatically increasing the time it takes to earn the most expensive cars in the game, for those unwilling to purchase credits with real money from the PlayStation Store.
Even before the latest patch, VGC reported that some of Gran Turismo 7's cars cost as much as eight times what they did on Gran Turismo Sport, if purchased using real money.
Now, a new analysis by fansite GTPlanet suggests GT7 takes far longer to earn credits than its recent predecessors. According to its analysis, it could take players nearly 20 hours of grinding in order to earn enough to purchase just one of the game's most expensive cars.
Related Products
God of War Ragnarök (PS5)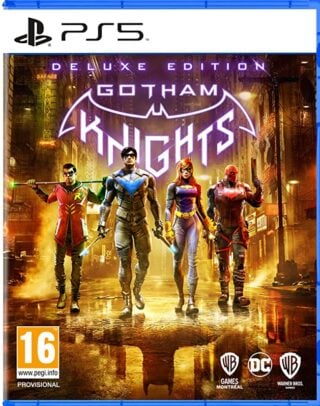 Gotham Knights - Deluxe Edition (PS5)
Other Products
Some external links on this page are affiliate links, if you click on our affiliate links and make a purchase we might receive a commission.