Gran Turismo 7 is putting credit payouts back up again, following player backlash
All players will receive 1 million free credits and race payouts will be larger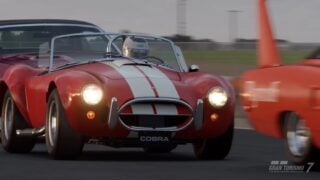 Gran Turismo 7 developer Polyphony Digital has confirmed it will rebalance the game's in-game currency system, in response to ongoing criticism by players.
VGC first reported last week that the PlayStation racer has Sony's lowest ever user score on Metacritic – which at the time of writing sits at 1.5.
This is likely due to a number of factors, including the amount of grinding needed to buy the game's cars, a subsequent patch that made this grinding even longer, and a lengthy downtime period rendering the game virtually unplayable for more than a day.
In a new update posted by Kazunori Yamauchi published on Friday, the Gran Turismo creator apologised for the issues and promised to alleviate them with the upcoming update.
In the long term, Yamauchi said the dev team would add the much-requested ability to sell cars for in-game credits.
Gran Turismo 7 - the VGC review
"I would like to apologize for the frustration and confusion caused last week with our patch updates which resulted in, not only a server outage but also adjustments to the in-game economy which were made without a clear explanation to our community," Yamauchi said.
"We know that this is not the Gran Turismo experience you expect and we will be making a goodwill gesture in the form of a non-paid credit pack of 1 million Cr available to those players who may have been affected."
The 1 million credits, which would cost around $15 if bought with microtransactions, will be made available to everyone who owned a digital or physical copy of the game before today.
"The patch update previously deployed was intended to rectify an issue with inconsistent reward payouts within a part of the World Circuit Events," Yamauchi explained.
"But, to re-establish the intended equilibrium and provide more accurate rewards based on time investment and completion, it was necessary to recalculate the rewards system as a whole."
As a result, the game will receive a "considerable patch" at the beginning of April, which will increase the number of events and rebalance the reward system so that later races award much more money. According to Yamauchi, this will include:
increasing rewards in the events in the latter half of the World Circuits by approximately 100% on average
adding of high rewards for clearing the Circuit Experience in all Gold / all Bronze results
increasing of rewards in Online Races
including a total of eight new one-hour Endurance Race events to Missions, which will also higher reward settings
increasing the upper limit of non-paid credits in player wallets from 20M Cr to 100M Cr
increasing the quantity of Used and Legend cars on offer at any given time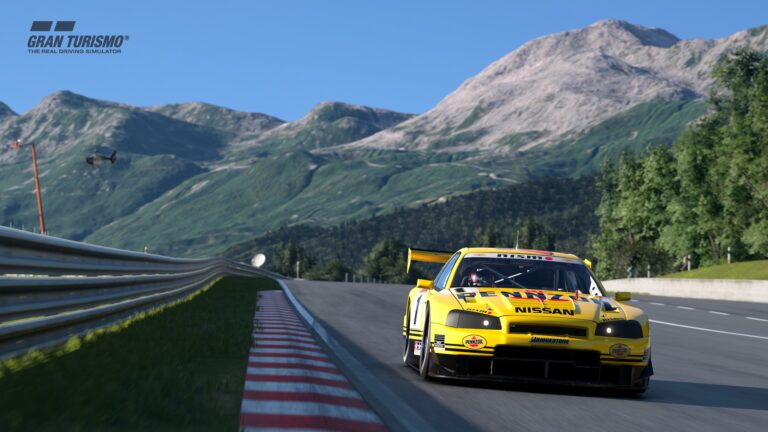 Yamauchi also reiterated, as he had done before, that Polyphony is working on more long-term updates that would change the game further, as it "develops as a live service".
According to Yamauchi, these changes – which have no exact date planned yet – will include:
increasing the payout value of limited time rewards as the game "develops as a live service"
further World Circuit event additions
the addition of Endurance Races to Missions including 24-hour races
the addition of Online Time Trials and awarding of rewards according to the player's difference with the top ranked time
making it so cars can be sold
Gran Turismo 7's microtransactions went live on the game's release day, revealing a significant increase in price over its PS4 predecessor.
The $70 / £70 PlayStation 5 title allows players to top up the credits that they would otherwise earn during the game, by purchasing bundles on the PlayStation Store.
With the game's best cars costing millions of credits, players would either have to spend money to top up their balance quickly, or play through the game and slowly earn credits that way.
However, criticism was aimed at the rate which credits could be earned through in-game play, criticism that intensified when Polyphony released an update that actually awarded fewer credits for specific races that players had identified as potential sources of easier grinding.
On Friday, Polyphony also released a new Gran Turismo 7 update which fixes an issue that could reset game progression, among other features.
Related Products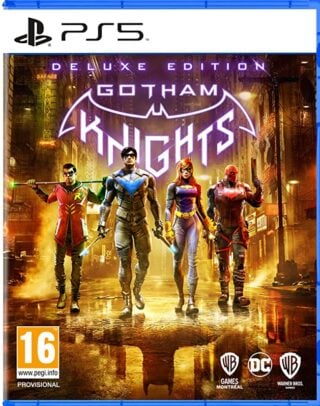 Gotham Knights - Deluxe Edition (PS5)
God of War Ragnarök (PS5)
Other Products
Some external links on this page are affiliate links, if you click on our affiliate links and make a purchase we might receive a commission.