Grading firm Wata is facing a lawsuit for allegedly 'manipulating the retro game market'
Wata is alleged to have conspired with an auction house to push prices into the millions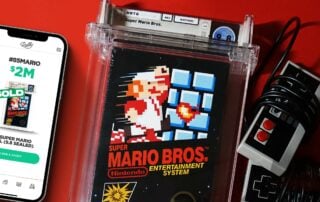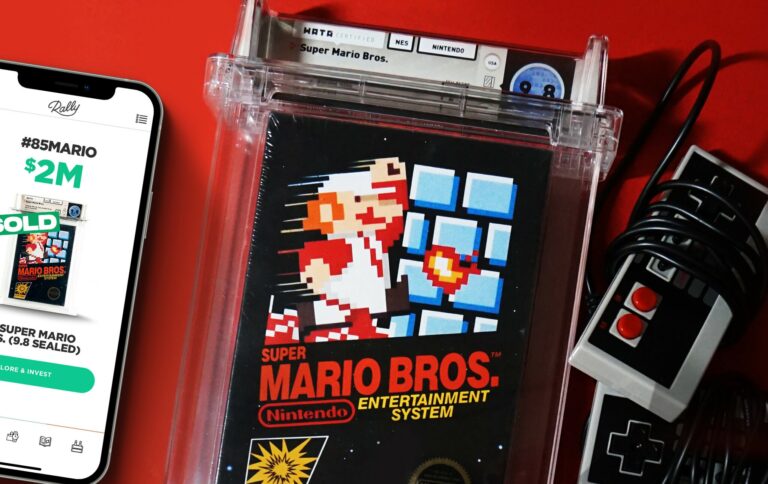 A class-action lawsuit has been brought against game grading firm Wata, which plaintiffs accuse of unfair business practices and "manipulating the retro video game market".
The class action centres around claims made in a pair of reports last year, which alleged that Wata colluded with an auction house to artificially inflate the value of the retro video game market for their own gain, allegations both companies denied to VGC at the time.
It was also alleged last summer that Wata's own employees had been actively selling their own graded games for high prices, in breach of its own policies regarding fraud and conflict of interest.
The lawsuit was filed on May 10 in the Central District of California by plaintiffs and class members from across the US who paid for video game "encapsulation" and grading services from Wata.
The exact number of class members is unknown, but it's estimated they could exceed 10,000 individuals, based on Wata's average submission figures.
The plaintiffs accuse Wata of "engaging in affirmative acts to manipulate the retro video game market, engaging in unfair business practices, engaging in false advertising, making false statements about the turnaround times for grading services and failing to disclose material delays to customers."
VGC has requested comment from both Wata and Heritage Auctions.
Boxed retro games experienced a surge in sale prices during the pandemic, with several notable video game auctions raising record sums in the millions.
Last summer, a pristine condition copy of Super Mario 64 sold for $1.56 million, and weeks later, a copy of Super Mario Bros. sold for $2 million. Just a year earlier, the record price for a video game was 10 times less: $156,000 for a sealed copy of Super Mario Bros. 3.
Every game mentioned above was graded by Wata, a company that gives games a numerical grade depending on their quality. Although game grading companies already existed before Wata, following its inception in 2018 Wata quickly became considered the authority.
The lawsuit filed this week focuses on whether Wata and its parent company Collectors Universe attempted to inflate the retro game market to enhance their profits, and if they falsely advertised unrealistic turnaround times to the public in relation to receiving their games back after grading.
It's alleged that Wata president and CEO Deniz Kahn had been working with Heritage Auctions co-founder Jim Halperin to manipulate the market through press releases and interviews claiming the value of retro games would continue to rise.
Crucially, Heritage Auctions' Halperin was also listed as an advisor on the Wata site, but this conflict of interest was never disclosed. In a statement issued to VGC last summer, the company said it "strongly refutes any allegation that it or its officers are involved in shill bidding, 'market manipulation' or any similarly illegal or unethical practices."
Court documents claim that before Wata's inception, the highest price ever paid for a video game was a copy of Super Mario Bros, which sold on eBay for a little over $30,000 in July 2017.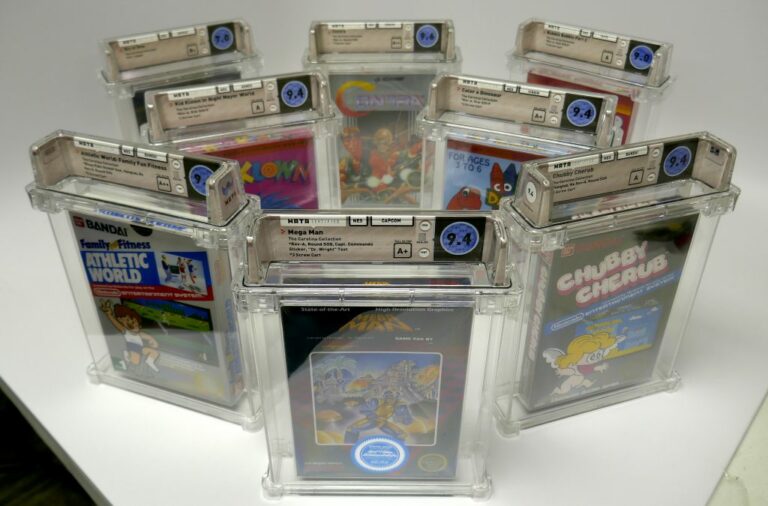 However, this record was demolished in February 2019 when another copy of Super Mario Bros – graded by Wata – sold for more than triple that price at $100,150. Crucially, it's alleged that the game was sold to three men, including  Halperin.
This was followed by a Heritage Auctions press release celebrating the 'world record', in which Halperin promoted Heritage's upcoming first Wata-certified video game auction.
The press release also included quotes from Wata CEO Kahn, stating that the hobby's upward trajectory "showed no signs of slowing down".
The Wata boss also said he would have "loved nothing more than to be a part-owner [of this game]" but "I didn't want the remote perception of any conflict of interest due to my position at Wata". However, he did not mention that one of the buyers (Halperin) was on Wata's Advisory Board.
Wata's business model sees it charge a percentage of a game's market value when grading it, so if a game's market value is $10,000 Wata charges up to $400 to grade it, but if a game is valued at $1 million it would cost over $20,000 to grade it.
Meanwhile, Heritage Auctions stands to make even more money by charging a 20% buyer's premium, so if a game sells for $1 million Heritage gets $200,000. It also takes 5% from the seller, a further $50,000.
So by allegedly working together, Heritage and Wata stood to make a lot of money by valuing retro games at extortionate prices and selling them at auction, it's claimed.
The class-action notes that in the months that followed, Halperin and Khan continued to discuss the Super Mario Bros. game in the media, notably an Ars Technica interview in which the latter said he believed there would soon be "a million-dollar video game sale".
The class-action documents single out an appearance by Khan on an episode of History Channel's 'Pawn Stars' show, which aired in November 2019 but was likely filmed six months earlier.
Richard Lecce, who bought the $100,000 Super Mario Bros. game in partnership with Heritage Auctions' Halperin and another man, appeared on the show claiming to want to sell it to the pawn shop for $1 million dollars.
The pawn shop proprietor indicated he wanted to consult with an expert to value the game. The expert brought on the show was Deniz Khan, the CEO of Wata.
"During the episode, Lecce and Khan failed to identify any kind of relationship to one another," the class action documents claim. "Rather, they appeared to pretend they did not know each other.
"Khan then stated that he remembered the game coming through Wata and described it as the 'most significant piece of video game history' that has ever passed through the grading company."
During the show, Khan is said to have valued the game at more than $300,000 – a tripling in value since it was last sold nine months earlier.
"Tellingly, no deal to purchase the game was made by the pawn shop," the lawsuit docs read. "However, the visibility and alleged value of the game had been successfully inflated to the public."
The episode has since been removed from History Channel's website "without explanation," it's claimed.
In the months following Khan's and Halperin's media appearances, it's noted that the sale price of Super Mario Bros. games increased.
In April 2020, another copy of Super Mario Bros. was purchased by investment company Rally for $140,000. The same game was later sold in August of 2021 for $2 million dollars to an unnamed buyer.

In July of 2020, Heritage Auctions hosted an auction of "an arguably less valuable variant" of the Super Mario Bros. game graded by Wata for $114,000," according to the class-action docs. In April 2021, another copy of the same game was sold through Heritage Auctions for $660,000.
In the case of all copies sold via Heritage Auctions, the company would have received a 20% buyer premium, which equates to about $154,800 for the copy sold at $660,000.
However, the class-action alleges that after the publication of 'exposes' by journalists last summer laying out some of the allegations on this page, retro game prices began falling.
For example, in July 2021, which was before the press reports were published, a copy of Super Mario 64 graded by Wata as "9.8 A++" sold for $1.56 million through Heritage Auctions, it's claimed. In October of the same year, after the press reports, a copy of the same game graded by Wata at "9.6 A++" sold for $102,000 through Heritage Auctions, the lawsuit states.
In April 2022, Heritage Auctions sold a Super Mario 64 game graded by Wata at "9.6 A++" for $57,600.
Finally, the class-action alleges that some customers had to wait months for their games to be returned despite Wata stating turnaround times of as little as 15 business days.
It's also alleged that Wata moved its headquarters from Colorado to California in September 2021, without gaining permission from collectors to move their games.
The class action states: "Heritage Auctions benefitted by earning more commissions from sellers and buyers. Halperin benefitted from the value of his game increasing. Wata benefitted by the increased notoriety and increased demand for grading services.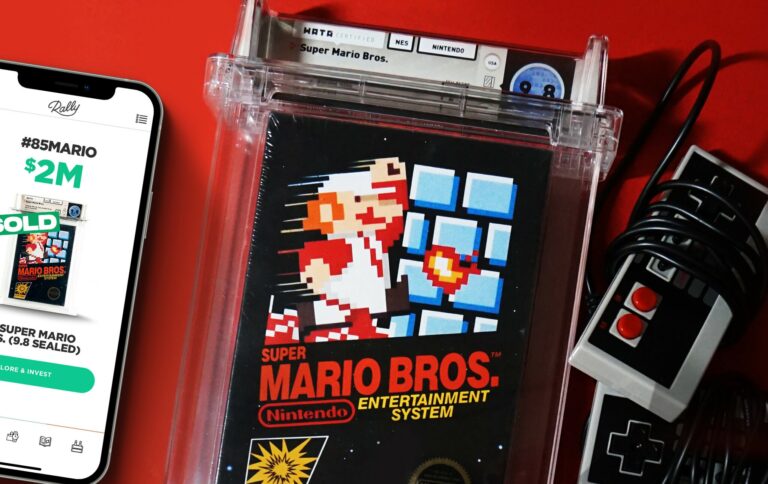 "Also, the increased value of the games allowed Wata to charge even more for its grading services since prices were tied to values. Yet, the relationship between Wata and Heritage Auctions was still unknown to collectors.
"Meanwhile, video game collectors rushed to send in their own sealed games into Wata for grading, believing they could sell the games for profits as the market soared.
"Unbeknownst to collectors, Wata was massively bogged down by the rush. Still the company advertised false and overly optimistic turnaround times on its website. Customers were not notified of the delays in advance of their purchases. Wata continued accepting orders and payments from customers."
Last summer, a Wata spokesperson told VGC of the allegations: "Wata Games is the trusted leader in collectible video game grading and we're honored to play a key role in this booming industry that we are incredibly passionate about. We're humbled by the support of our thousands of customers who trust us to provide accurate and transparent grading.
"The claims in this video are completely baseless and defamatory and it is unfortunate that Mr. Jobst did not contact us to give us the opportunity to correct him."
Related Products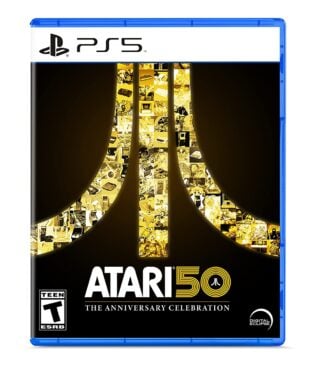 Atari 50 (PS5)

£24.98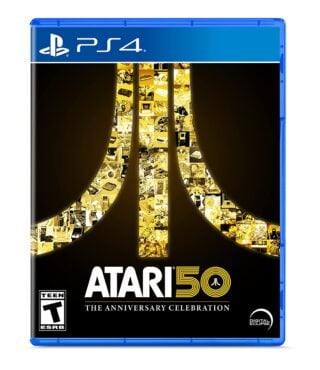 Atari 50 (PS4)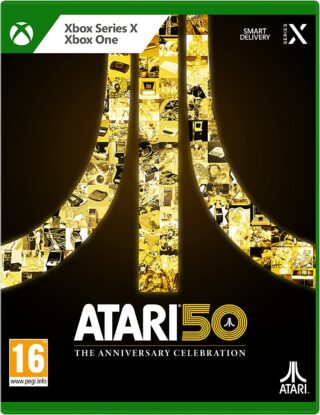 Atari 50 (Xbox)
Other Products
Some external links on this page are affiliate links, if you click on our affiliate links and make a purchase we might receive a commission.