Google will make Stadia game announcements next month
Stadia's latest Connect broadcast set for July 14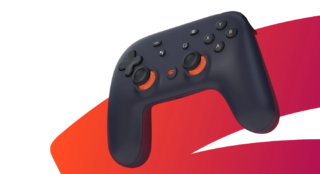 Google will make new gaming announcements in a Stadia Connect broadcast next month, it's announced.
The presentation will be held on YouTube on July 14 and allow viewers to "look at some of the games coming to Stadia later this year," it said.
This week Google introduced a significant Stadia price cut, just seven months after the platform's November 2019 launch.
It's now offering the Stadia Premiere Edition (which lets you play games on your TV using Google Chromecast Ultra and a Stadia Controller) for $99.99/£89.99/€99.99, down from its $129/£119/€129 launch price.
Prior to the price cut, Stadia Premiere Edition came with a three-month Stadia Pro trial subscription, but this how now been removed from the package.
Since June 3, Google has been offering Stadia Pro free for one month for new users.
June's free Stadia Pro games are The Elder Scrolls Online, Superhot, Little Nightmares, Panzer Dragoon: Remake, Get Packed, and Power Rangers: Battle for the Grid.
A free version of Stadia, previously known as Stadia Base, launched in April, offering up to 1080p streaming with stereo sound.