Google will make Stadia announcements on Tuesday
Streaming platform sets next Connect presentation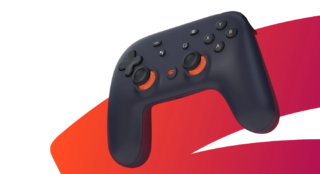 Google will make new gaming announcements in a Stadia Connect broadcast on Tuesday, it's announced.
The presentation will be held on YouTube on April 28, starting at 9 am PT / 5 pm BST and allow viewers to "hear from the team and see a few new games coming to Stadia," it said.
The game streaming service enjoyed a boost in popularity this month, on the back of a Google promotion which offered users a free two-month subscription to the Stadia Pro service.
According to Sensor Tower data issued to VGC's network partner GamesIndustry.biz, mobile installs of the Stadia app cleared the one million milestone in April.
The week the Stadia Pro promotion was introduced (April 6), mobile installs across both iOS and Android exceeded 225,000, it's claimed.
The figure represents the service's biggest ever week for adopting users and is 50% higher than the 150,000 installs seen during Stadia's launch week back in November, according to Sensor Data.
Stadia Pro offers 4K/HDR streaming (although the free version is currently capped at 1080p) with 5.1 surround sound and approximately one free game per month.
Free games currently available include Spitlings, Serious Sam Collection, Stacks On Stacks (On Stacks), Destiny 2, Grid, Gylt, SteamWorld Quest and SteamWorld Dig 2.