Google is reportedly testing a product to play games via YouTube
Google's last gaming project, Stadia, shut down in January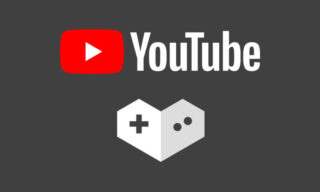 Google is reportedly testing a product that would allow players to play games via YouTube.
That's according to the Wall Street Journal, citing an internal email sent to employees at parent company Google.
The new product, which is called "Playables" gives users the chance to play games on mobile devices or desktop computers via the video streaming platform.
Playables will reportedly allow players to play games instantly via the YouTube app on mobile devices, similar to Stadia.
This is the latest foray into video games from Google, following Google Stadia, a cloud-based platform that allowed players to stream their library inside Chrome, as well as on Chromecast, and other similar devices.
It's currently unclear if Playables will harness the same technology used by Stadia, and it's also unclear if the scope for Playables will go beyond basic titles at this stage.
Google had previously attempted to re-use the Stadia technology by offering it to third parties such as fitness giant Peloton to offer gamified versions of their workouts via the cloud, but that has also now been shut down.
Announcing the Stadia closure plans in September 2022, platform general manager Phil Harrison admitted that the service hadn't gained the traction with users that Google expected following its November 2019 launch.
"A few years ago, we also launched a consumer gaming service, Stadia. And while Stadia's approach to streaming games for consumers was built on a strong technology foundation, it hasn't gained the traction with users that we expected so we've made the difficult decision to begin winding down our Stadia streaming service."