Google 'expects to deliver' Stadia pre-orders within 2 weeks of launch
Company says pre-purchasing doesn't guarantee ability to play on day one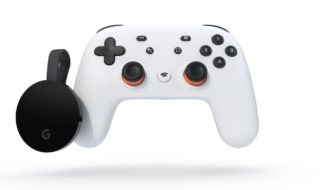 Google has confirmed that people who've pre-ordered Stadia won't necessarily receive it by launch day.
The company said on Tuesday it has now sold out of the Stadia Founder's Edition worldwide, and that it's been replaced with the $129/£119 Premiere Edition.
"Stadia Founder's Editions and Stadia Premiere Editions will begin shipping in the same order that pre-orders were received," Google VP and Stadia head of product John Justice said recently. "You'll be able to buy and play your favorite games beginning at 9AM PST/5PM BST/6PM CET on November 19."
In a follow-up with The Verge, Google said Founder's Edition pre-orders aren't guaranteed to arrive on launch day, and Premiere Editions won't have shipped by that date, but that it aims to fulfil all pre-purchases within two weeks.
Stadia will be released in 14 markets in November: the US, Canada, UK, Ireland, Germany, France, Italy, Spain, Holland, Belgium, Norway, Denmark, Sweden and Finland.
Google recently confirmed the official Stadia controller will only support wireless gameplay when connected to a TV using a Chromecast Ultra at launch.
To play on a PC, laptop or mobile device at launch, users will need to connect the official Stadia controller, or one of "many" other HID compliant pads, including DualShock 4 and Xbox One, via a USB-C cable.