GoldenEye 007's cancelled Xbox remaster leaks in entirety via a 2-hour video
The 2008 project was intended to release on Xbox Live Arcade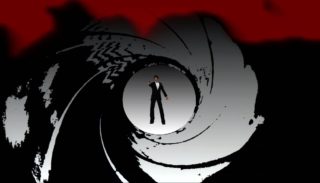 GoldenEye 007's cancelled Xbox remaster has leaked in its entirety via a 2-hour video playthrough.
The 2008 project was originally planned to release digitally on Xbox 360's Xbox Live Arcade platform, but it was ultimately cancelled due to rights issues, despite the game being virtually complete.
Although Microsoft, rights holders Activision and original publisher Nintendo were said to have initially agreed on a licensing deal for the remaster, the project ultimately collapsed due to the sheer number of parties involved in approving the re-release.
Update - Officially announced
Microsoft has officially confirmed GoldenEye 007 for both Nintendo Switch and Xbox Game Pass.
However, the game is not the previously leaked remake that VGC reviewed here, but a simplified remaster. The Xbox version runs at 60fps and in 4K, but lacks online multiplayer. Whereas the Switch version is a direct port of the N64 original, but does include online play.
"25 years after its original release, experience GoldenEye 007 faithfully recreated for Xbox consoles," developer Rare said. "Includes achievements, 4K resolution and a smoother framerate – even in split-screen local multiplayer!"
The existence of GoldenEye's Xbox remaster was first leaked via a 2008 issue of Xbox World 360 magazine in the UK, followed by short videos published online in subsequent years. However, today's footage offers by far the most extensive look at the cancelled game.
The remaster would have given players the option to switch between HD converted graphics and the original N64 visuals, and an online multiplayer mode was also planned alongside the iconic split-screen setup. GoldenEye's remaster would have also incorporated online leaderboards for speedruns, as well as Achievements.
GoldenEye composer Grant Kirkhope – who was at Rare during the remaster's development, but wasn't involved in the project – told VGC it was cancelled due to the sheer number of parties who needed to be convinced.
"The main reason it didn't happen was because there were too many stakeholders," he said. "Microsoft, Nintendo and EON [owners of the Bond license] could never agree on terms, and that's before you even start to consider getting all the original movie actors to agree to have their likenesses used again.
"It would've cost a lot of money to get it done and because of that the project probably wouldn't have been financially viable."
In 2015, Xbox boss Phil Spencer suggested that due to the same issues, there was little hope of the Goldeneye project ever being revived for modern platforms.  Asked about the cancelled remaster by a fan, Spencer tweeted: "GoldenEye rights are so challenging, looked at this many times. Lot's of different parties to work with, we've always given up."
Although GoldenEye 007 was never released for Xbox 360, its spiritual successor Perfect Dark was eventually given the Xbox Live Arcade treatment and can be played on Xbox consoles to this day.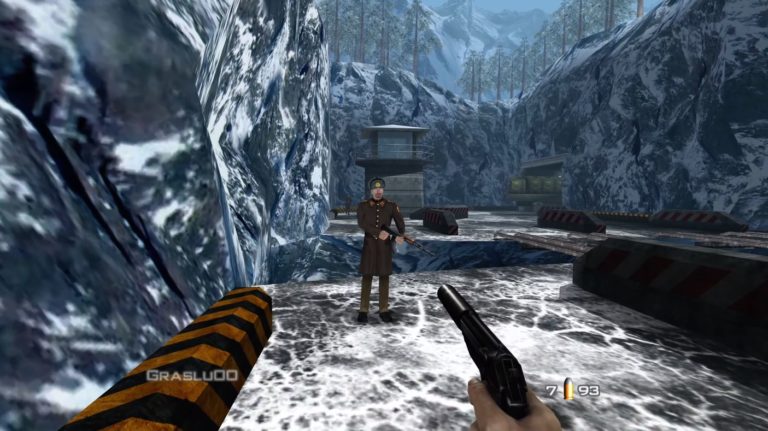 Last year a fan project aiming to rebuild GoldenEye 007 in Unreal Engine 4 was shut down after three years of development.
GoldenEye 25 was the work of self-taught 3D artist Ben Colclough due to release alongside the Rare FPS's 25th anniversary in August 2022. Swiss composer Yannick Zenhausern was due to create the game's music.
The remake – which was inspired by the canned GoldenEye project for Xbox Live Arcade – had received regular praise from original GoldenEye developers including designer David Doak.
However, in a statement it was confirmed that the GoldenEye 25 project would cease development at the request of Bond rights holder MGM.
Related Products
Other Products
Some external links on this page are affiliate links, if you click on our affiliate links and make a purchase we might receive a commission.