Ghostwire Tokyo's former creative director only has a small mention in its credits
Ikumi Nakamura left Tango Gameworks and formed a new studio, claiming her work environment was making her ill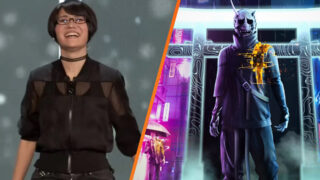 Ghostwire Tokyo's former creative director Ikumi Nakamura only has a small mention in the final game's closing credits.
Nakamura rose to prominence in June 2019 following her passionate and warmly received GhostWire Tokyo presentation at publisher Bethesda's E3 press conference, but she left Tango just three months later, later claiming that the pressure of her working life was negatively impacting her health.
Despite her senior role leading direction on the game, Nakamura's name doesn't appear until nearly nine minutes into Ghostwire Tokyo's end credits, VGC can confirm.
There, she's one of 21 people named in a 'Special Thanks' list during the Tango Gameworks section of the credits.
Nakamura is, however, named separately from the others in the Special Thanks list, along with Naoki Katakai. Katakai was an art director at Tango Gameworks, but left the company in May 2020 and one year later joined Nakamura's new studio, Unseen.
Nakamura formally revealed Unseen earlier this month, in an introductory teaser video posted on YouTube. In the video, she discusses how the studio, which consists of developers from around the world, will create its games in a new way.
Nakamura started out as an artist on Capcom's Okami, before working on Bayonetta and the cancelled Scalebound at PlatinumGames. She then spent almost a decade at Tango Gameworks, which was founded in 2010 by Resident Evil creator Shinji Mikami.
The issue of properly crediting developers in video games is an ongoing one, with numerous companies criticised for not giving proper credits to creators.
With no real regulation beyond International Game Developers Association (IDGA) guidelines – which aren't enforceable – game developers are effectively at the mercy of their employers as to how, where or if they're credited.
IGDA guidelines advise that anybody who has worked on a game's development for 30 days (or 5%) must be credited.
Names and job titles must be included, disciplines displayed in a set order, and names displayed in line with time spent on the project. However, only some developers are IGDA members – and even then, they're just a guide.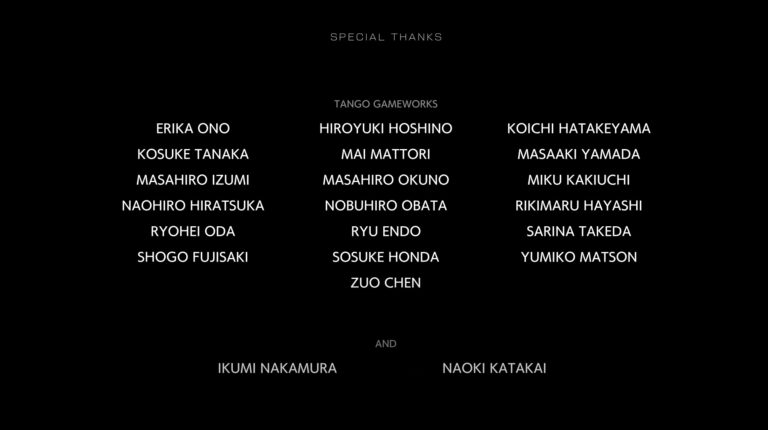 Alex Hutchinson, who was the creative director behind Assassin's Creed III and Far Cry 4, claimed the policy of removing those who quit from the final credits is likely more common than the public realises.
"If you quit the company, your credit is in serious jeopardy," Hutchinson told VGC in 2019. "And if you join late you'll probably get an inflated credit relative to how long you worked or what you did.
"But leaving before a game ships is still considered one of the great sins of development, especially as the last stretch is often the hardest and most brutal parts of the dev process, so I know of many times that a person would just be deleted from the credits."
Katharine Neil, a veteran programmer who has worked on the Test Drive and Alone in the Dark series, told VGC that the regulation of game credits is long overdue.
"Some gamers don't realise how important this issue is for us professionally," she told us. "Many seem to think it's about bruised egos or something. No – like film and TV – it's about getting hired for the next job and not looking like a liar on your CV.
"There are still no industry standards that developers can count on their employers adhering to. And I think the fact that many people still don't even know that those IGDA crediting standards exist says something. And one thing I can say for sure is it's something game developers do worry about – i.e. will I get punished in the credits by a vindictive boss, or will I be unfairly credited if I have to leave this project early."
Related Products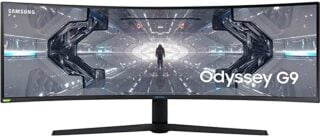 SAMSUNG 49-inch Odyssey G9 Gaming Monitor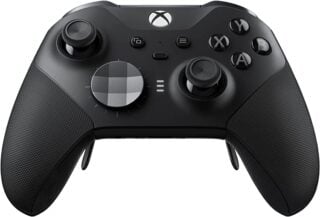 Xbox Elite Series 2 Wireless Controller
Other Products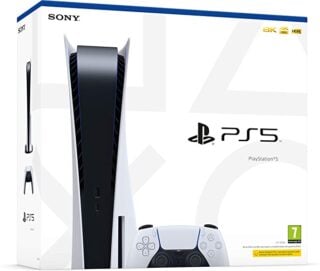 PlayStation 5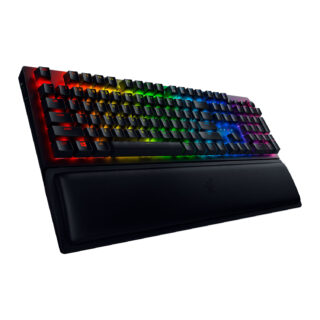 Razer BlackWidow V3 Pro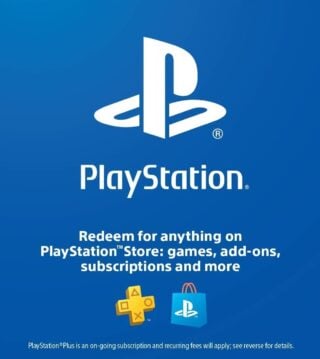 PlayStation Store Gift Card ($50/£50)

$50
Some external links on this page are affiliate links, if you click on our affiliate links and make a purchase we might receive a commission.