Ghostbusters: Spirits Unleashed is a new 4v1 multiplayer game by Illfonic
The studio previously developed Friday the 13th and Predator: Hunting Grounds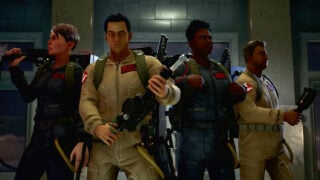 A new multiplayer Ghostbusters game has been announced by the developer of Friday the 13th: The Game and Predator Hunting Grounds.
Ghostbusters: Spirits Unleashed has players controlling one of four Ghostbusters as they attempt to find and catch the ghost before it can fully haunt the map.
Alternatively, players can control the ghost, which can fly and teleport, possess objects and summon minions to help.
Players will be able to customise their Ghostbuster or ghost, and upgrade their equipment and abilities.
Ghostbusters: Spirits Unleashed - trailer
While the game revolves around 4v1 multiplayer, those who wish to play alone will be able to fill the empty character slots with bots to play offline.
The game will be released on PS5, Xbox Series X/S, PS4, Xbox One and PC (as an Epic Games Store exclusive) in Q4 2022, and will support full cross-platform play.
Although it appears that the player-controller Ghostbusters in the game will be original characters, some of the cast from the movies have lent their voices and likenesses.
Ernie Hudson, who plays Winston Zeddemore, talks to the player at the series' iconic firehouse, while Dan Aykroyd's Ray Stanz also appears in the game's trailer (seen above).
This lines up with comments Hudson gave during a fan Q&A in Texas in December 2021, where he confirmed that a new game was in development.
"I just got an email, because we're doing another video game," Hudson said at the time. "So they're scheduling it now to do the recording, and I'm not sure who's going to do [it].
"I know me and Danny [Aykroyd], I think. I'm not sure Billy [Murray] will do anything on it. So there'll be another video game."

Hudson also joked that the development team was struggling to make his in-game character look like him.
"They've been sending me prototypes of the character to get the image right, [and] they seem to have a hard time creating my image. It's so weird to me that they can get Bill Murray, Dan Aykroyd and Harold Ramis to look exactly like they look, but I end up looking like Eddie Murphy or somebody.
"Anyway, so we'll be doing it. When they'll bring it out, I don't know, but definitely, it's happening."
The last major Ghostbusters game was released in 2009. Ghostbusters: The Video Game was penned by Ghostbusters co-writers Harold Ramis and Dan Aykroyd, who also lent their voices and in-game likenesses to the original story, as did fellow Ghostbusters Bill Murray and Ernie Hudson.
A remaster of the game was released in 2019 for the PS4, Xbox One, Switch and PC.
In 2011, Atari also released Ghostbusters: Sanctum of Slime, a top-down twin-stick shooter in which players controlled a new group of recruits hired by the original Ghostbusters.
Related Products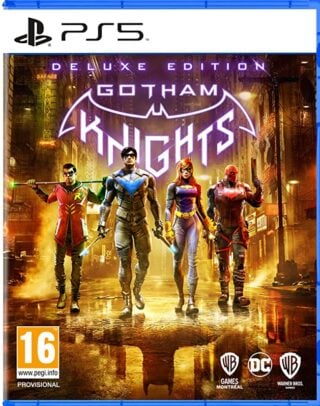 Gotham Knights - Deluxe Edition (PS5)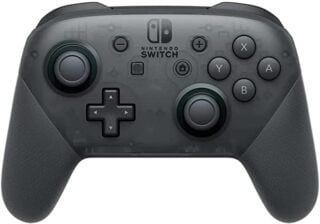 Nintendo Switch Wireless Pro Controller
Other Products
Some external links on this page are affiliate links, if you click on our affiliate links and make a purchase we might receive a commission.