Ghost of Tsushima, Hades and Last of Us 2 lead GDC 2021 Awards nominations
Each game up for six prizes, with Half-Life: Alyx nominated for five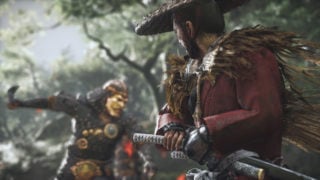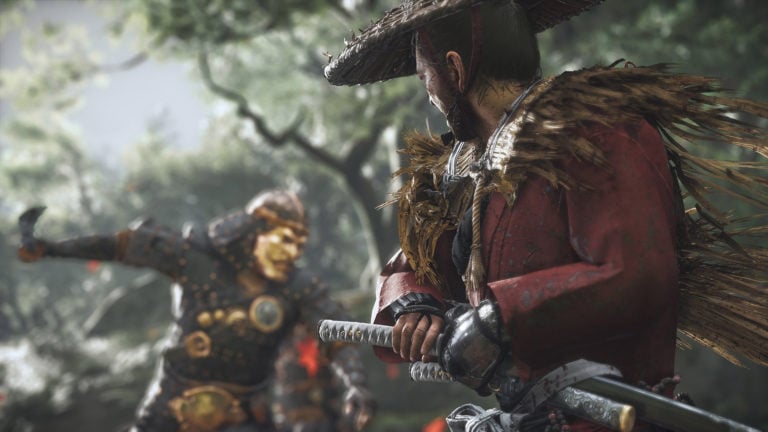 Nominations for the 2021 Game Developers Choice Awards have been announced.
The developer-picked nominations (see the full list below) are led by Sucker Punch Productions' Ghost of Tsushima and Naughty Dog's The Last of Us Part 2, and Supergiant Games' Hades, which are each nominated for six awards.
Valve's virtual reality game Half-Life: Alyx is up for five prizes, with all four aforementioned titles nominated for the Game of the Year award, along with Nintendo's Animal Crossing New Horizons.
Media Molecule's game creation platform Dreams is nominated for the Innovation, Best Technology and Best VR/AR Game awards.
The winners will be announced at an awards ceremony taking place at GDC 2021 on July 21.
Event organiser Informa Tech confirmed in February that GDC 2021 will be an all-digital affair.
GDC 2021 is set to take place from July 19-23 and will feature over 400 unique sessions.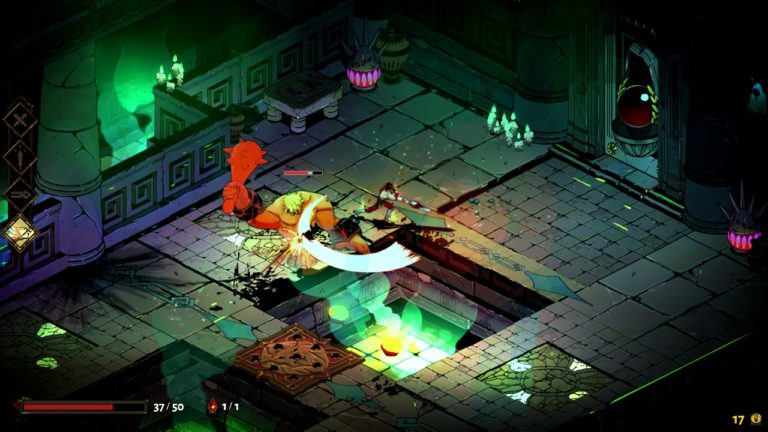 GDC 2021 Awards nominations
BEST AUDIO
BEST DEBUT
Phasmophobia (Kinetic Games)
Umurangi Generation (Origame Digital / Playism, Origame Digital)
Carrion (Phobia Game Studio / Devolver Digital)
Mortal Shell (Cold Symmetry / Playstack)
Raji: An Ancient Epic (Nodding Heads Games / Super!Com)
BEST DESIGN
Ghost of Tsushima (Sucker Punch Productions / Sony Interactive Entertainment)
The Last of Us Part II (Naughty Dog / Sony Interactive Entertainment)
Hades (Supergiant Games)
Animal Crossing: New Horizons (Nintendo EPD/ Nintendo)
Half-Life: Alyx (Valve)
INNOVATION AWARD
The Pathless (Giant Squid / Annapurna Interactive)
Legends of Runeterra (Riot Games)
Alba: A Wildlife Adventure (ustwo / PID Publishing)
If Found… (Dreamfeel / Annapurna Interactive)
BEST NARRATIVE
Kentucky Route Zero: TV Edition (Cardboard Computer / Annapurna Interactive)
Final Fantasy VII: Remake (Square Enix)
Hades (Supergiant Games)
The Last of Us Part II (Naughty Dog / Sony Interactive Entertainment)
Ghost of Tsushima (Sucker Punch Productions / Sony Interactive Entertainment)
BEST TECHNOLOGY
The Last of Us Part II (Naughty Dog / Sony Interactive Entertainment)
Half-Life: Alyx (Valve)
Dreams (Media Molecule / Sony Interactive Entertainment)
Ghost of Tsushima (Sucker Punch Productions / Sony Interactive Entertainment)
Microsoft Flight Simulator (Asobo Studio / Xbox Game Studios)
BEST VISUAL ART
Ghost of Tsushima (Sucker Punch Productions / Sony Interactive Entertainment)
Hades (Supergiant Games)
The Last of Us Part II (Naughty Dog / Sony Interactive Entertainment)
Ori and the Will of the Wisps (Moon Studios / Xbox Game Studios / iam8bit)
BEST VR/AR GAME
The Walking Dead: Saints & Sinners (Skydance Interactive)
Paper Beast (Pixel Reef)
Dreams (Media Molecule / Sony Interactive Entertainment)
Half-Life: Alyx (Valve)
GAME OF THE YEAR
Animal Crossing: New Horizons (Nintendo EPD/ Nintendo)
The Last of Us Part II (Naughty Dog / Sony Interactive Entertainment)
Half-Life: Alyx (Valve)
Hades (Supergiant Games)
Ghost of Tsushima (Sucker Punch Productions / Sony Interactive Entertainment)