Geoff Keighley says Summer Game Fest will be 'primarily focused' on announced games
The presenter urges viewers to manage their expectations in terms of 'megaton shocks'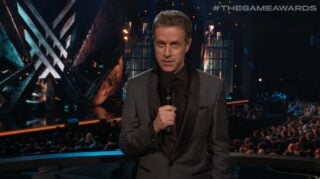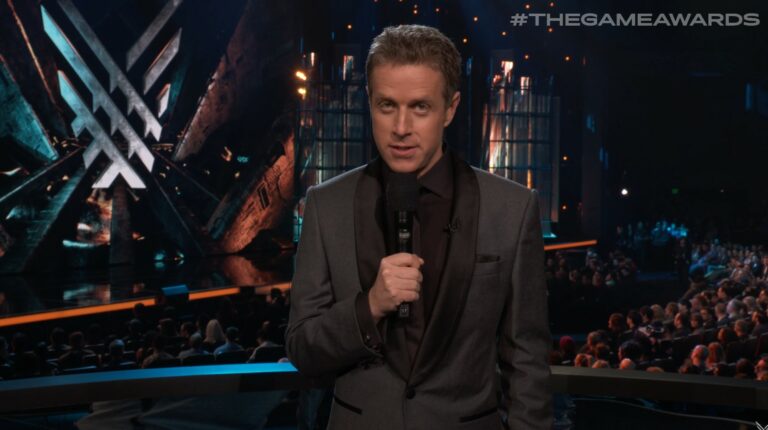 Journalist and presenter Geoff Keighley has urged viewers to "manage your expectations" ahead of this week's Summer Game Fest live stream, which he said will be "primarily focused" on already announced games.
Speaking during a Twitter Spaces audio session this weekend (transcribed by VGC), Keighley said he was "very excited" about the content set to feature in the show, which he said will include "massive games" alongside independent titles and new teams showcasing their projects for the first time.
Keighley claimed the show would include exclusive games for both Xbox and Nintendo Switch, but said that Microsoft would likely keep its biggest hitters for its own showcase, and was unclear if Nintendo itself was involved in SGF ("we'd love to have them involved if and when they're ready").
He also urged viewers to rein in their expectations in terms of any "megaton shocks" they might be expecting, and called some of the rumours he'd seen online "crazy".
"This is a really exciting weekend for me because I get to finally see things we've been talking about to people for months," Keighley told listeners on Twitter.
"We've obviously announced a bunch of things since I last talked to you guys in terms of world premieres and announcements that will be at the show.
"We've talked about The Callisto Protocol. That will be there. We'll have the first gameplay demo you guys probably saw the trailer for… We're excited to show that to you.
He added: "We'll have the first level playthrough of Call of Duty Modern Warfare 2: That game looks really incredible, and we're excited to showcase that for you as well on Thursday.
"We'll have a reveal and some news around Gotham Knights and some new footage of that game as well. Cuphead: The Delicious Last Course is really coming out on June 30th, just over three weeks away, and we'll have some new footage and studio MDHR joining us as well for that.
"Dwayne 'The Rock' Johnson will be stopping by. If you played the Fortnite Collision event yesterday, like I did, you saw The Foundation in there, which was tons of fun, so we'll look forward to hearing from him.
"We'll have a lot more to share this week. Some other things we're going to tease in the coming days and then there will be lots of things we'll save until the show."
Keighley said he expected the show to last "around an hour and a half to two hours", but because of its live setup and many guest appearances, claimed that he wasn't entirely sure.

"What I would say is that a lot of the games we're going to show you are going to be [already] announced…  games are going to show new content to you, like some of the ones I've mentioned," he said.
"We've got a couple of new game announcements in the show and hopefully some surprises if everything holds. But it definitely is a show that's primarily focused on stuff that is announced."
He added: "So we're doing some good stuff for you, but definitely manage your expectations in terms of the megaton shocks that you're expecting. This is not The Game Awards. We've got lots of good stuff to show you but buyer beware of some of the crazy rumors I'm seeing out there in terms of things people expect to get announced."
The host went on to use last year's Elden Ring trailer as an example of how new reveals for already-announced games could still be as exciting as entirely new game announcements.
"That was an announced game that just showed new footage and sometimes people treat that like it was the announcement of the game, but it really was announced a few years earlier."
He added: "I think it's going to be a fun month of content for games coming out. And there are lots of games that have been announced that we haven't seen stuff on and that's going to be a big part of it.
"What I will say is that obviously The Game Awards is in December, but before then we've got a lot of great events from game publishers that will be happening over the next week. The Xbox and Bethesda Showcase is on Sunday… and there will be more things to be announced even in the next couple of weeks, so stay tuned."
Related Products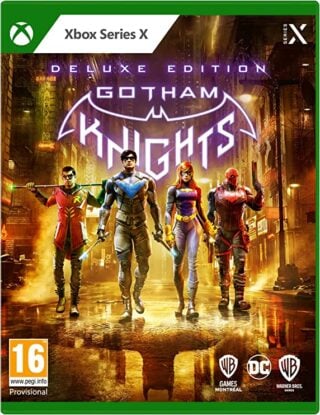 Gotham Knights - Deluxe Edition (Xbox Series X|S)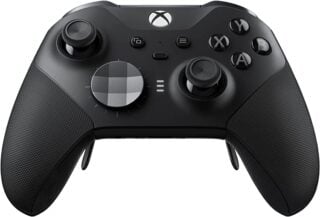 Xbox Elite Series 2 Wireless Controller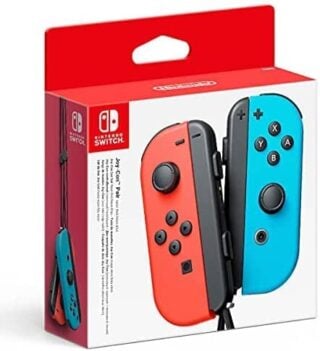 Nintendo Switch Joy-Con Pair

£58.99
Other Products
Some external links on this page are affiliate links, if you click on our affiliate links and make a purchase we might receive a commission.