GeForce RTX 40 series GPUs have been revealed, '2 to 4x faster than the 3090TI'
The 40 series cards will be released in three SKUs from $899 to $1599
Nvidia has announced the latest generation of its graphics cards, headlined by the Nvidia RTX 4090.
The card, which it's claimed runs Microsoft Flight Simulator at two to four times the speed of the highest tier 3090 card, will retail for $1599.
The card will be released on October 12. The RTX 4080 will release in November in two SKUs, a 16GB GDDR6X which will retail for $1,199 and a 12GB GDDR6X which will cost $899.
The new cards are powered by Ada Lovelace, the new generation of RTX tech. It's designed to substantially improve ray-traced lighting in games thanks to its use of DLSS 3.
DLSS 3 is an AI-powered performance multiplier that can be up to 4x the performance of brute-force rendering, according to Nvidia. The tech is coming to the world's most popular game engines, such as Unity and Unreal Engine.
DLSS 3 is the latest iteration of the company's critically acclaimed Deep Learning Super Sampling technology and introduces a new capability called Optical Multi Frame Generation.
Optical Multi Frame Generation generates entirely new frames, rather than just pixels, delivering "astounding" performance boosts, according to Nvidia.
Because DLSS Frame Generation executes as a post-process on the GPU, it can boost frame rates even when the game is bottlenecked by the CPU, the company claims.
It's also been announced that the following 35 games or applications will support the tech at launch:
Atomic Heart
Black Myth: Wukong
Bright Memory: Infinite
Chernobylite
Conqueror's Blade
Dakar Rally
Deliver Us Mars
Destroy All Humans! 2 – Reprobed
Dying Light 2 Stay Human
F.I.S.T.: Forged In Shadow Torch
Frostbite Engine
ICARUS
Jurassic World Evolution 2
Justice
Loopmancer
Marauders
Microsoft Flight Simulator
Midnight Ghost Hunt
Mount & Blade II: Bannerlord
NVIDIA Omniverse
NVIDIA Racer RTX
PERISH
Portal with RTX
Ripout
S.T.A.L.K.E.R. 2: Heart of Chornobyl
Scathe
Sword and Fairy 7
SYNCED
The Lord of the Rings: Gollum
THRONE AND LIBERTY
Tower of Fantasy
Unity
Unreal Engine 4 & 5
Warhammer 40,000: Darktide
Finally, Nvidia announced Portal RTX, an official mod for the Valve puzzle game made using RTX Remix, a new platform that will allow users to inject RTX lighting into classic games.
According to Nvidia, RTX Remix can "can add ray tracing with just a few clicks, and gives modders the tools to make ambitious remasters, even for games that were previously unmoddable."
Related Products
Other Products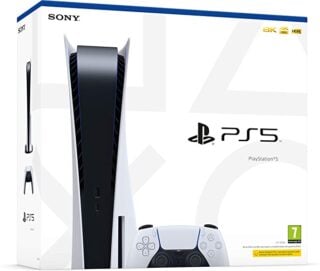 PlayStation 5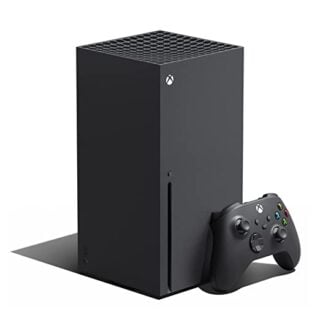 Xbox Series X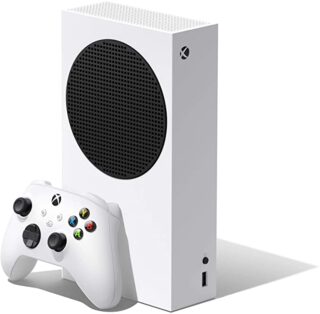 Xbox Series S
Some external links on this page are affiliate links, if you click on our affiliate links and make a purchase we might receive a commission.