Gears 5 review round-up: early verdicts are largely positive
Shooter debuts on console and PC this Thursday via Xbox Game Pass Ultimate
Gears 5 reviews have started to go live ahead of the Xbox One and PC game's imminent release.
The title is the second entry in the third-person shooter series to be developed by The Coalition, the Xbox studio headed up by Rod Fergusson, the former Epic Games executive producer and director of production who oversaw the first three games in the franchise.
Early Gears 5 reviews are largely positive. At the time of publication the title holds a score of 85 on review aggregation site Metacritic, based on 31 reviews, with scores range from 6/10 to full marks.
VGC (5/5) – "Though a tad slow to get going, Gears 5 has reinvented itself in ways many of us didn't dare dream was possible, blending what we loved about the franchise with a fresh story, personable protagonists, and some of the best visuals and shooting mechanics we've seen."
EGM (4/5) – "Gears 5 makes major strides in the series' approach to storytelling. This is the most heartfelt Delta Squad has ever been, and The Coalition backs up that emotion with genuine improvements to gameplay."
Xbox Achievements (90/100) – "Again, The Coalition has outdone itself, one-upping its previous effort with a glut of content, an enjoyable new co-op mode in Escape, and a cracking Campaign boasting gorgeous vistas that will leave you wanting more."
Game Informer (8.5/10) – "The Coalition's second tour of duty with Gears of War is a success, delivering some of the series' best firefights."
Metro (7/10) – "The attempts to innovate in terms of storytelling and structure feel superficial and ineffective, leaving Gears 5 to survive purely on its increasingly overfamiliar action."
GamesBeat (9/10) – "Gears 5 has a lot to offer, with multiplayer, co-op modes, and a single-player campaign with wide range of emotions, from humor and laughter to despair and tragedy."
TheSixthAxis (9/10) – "It keeps much of the series' core gameplay and feel, but also takes it in some new directions. It's great to see Gears evolving, opening the door for even more positive changes in the future."
Windows Central (4.5/5) – "The future of Gears of War has never been so bright — and sure, there's room for improvement, but this is the evolution that the franchise desperately needed."
Daily Star (4/5) – "Gears 5 is a return to form for Microsoft's hardcore series, delivering fans the roadie-running, head-bursting, visceral joy that made the franchise such a success in the first place."
USgamer (3/5) – "Gears 5 survives on its solid cover shooting gameplay and a campaign that isn't afraid to pose difficult questions about problematic topics. But the largely stagnant Horde mode and general mess of an Escape mode really pull the sequel back from being a bold step forward."
The Verge (no score) – "Gears 5 is unexpectedly phenomenal. It's the best game Microsoft has published in many years — perhaps not counting anything with "Forza Horizon" in the title — and it establishes The Coalition as a serious creative force."
GameSpot (review in progress) (7/10) – "Gears 5 might suffer from some of the same storytelling missteps as its predecessors, and it might not venture far out of the past, but the new ideas it brings to the series are all good reasons for fans to return."
IGN (campaign review) (8.8/10) – "Gears 5's campaign doubles down on story and brings enough welcome gameplay improvements to make it a great ride."
Trusted Reviews (4/5) – "The Coalition's mark has finally been made, and it's one that focuses on narrative importance alongside bright, energetic mechanics that show Gears of War can happily stand alongside this generation's other blockbusters without fear."
Eurogamer (no score) – "Gears 5's campaign reminded me just how much I love a good Gears of War campaign. I'm not trying too hard. Gears isn't trying too hard. We're holding hands, safe in the collective knowledge we're in this together, and it's going to be one hell of a ride."
While the general Gears 5 release date is September 10, 2019, Xbox Game Pass Ultimate subscribers will be able to play it early from 9pm local time on Thursday, September 5.
Gears 5 is available to pre-order now from retailers including Amazon (US) and Base.com (UK).
Related Products
Other Products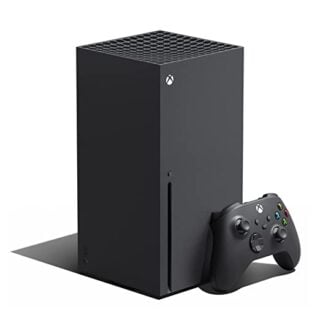 Xbox Series X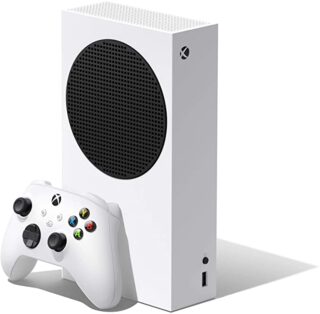 Xbox Series S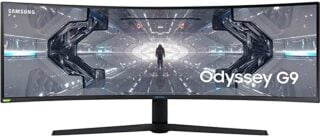 SAMSUNG 49-inch Odyssey G9 Gaming Monitor
Some external links on this page are affiliate links, if you click on our affiliate links and make a purchase we might receive a commission.