Gears 5 is getting story DLC and its Xbox Series X/S update lets you recast Marcus Fenix as Dave Bautista
New Game Plus mode also arriving in November alongside 120fps multiplayer
Microsoft has announced a range of new content coming to Gears 5 beginning on November 10 when the game makes its next-gen debut.
The Xbox Series X/S, Xbox One and PC versions will all receive a New Game Plus mode in which Jack upgrades carry over.
It will feature two additional difficulty modes, fresh weapon and character skins, plus new achievements, IGN reports.
Meanwhile, the Xbox Series X/S versions will give players the option to recast Marcus Fenix in the campaign as Batista, Dave Bautista's WWE persona, using an optional cosmetic item complete with a new voiceover.
Multiplayer will support cross-play between all platforms and will run at 120fps on Xbox Series X/S.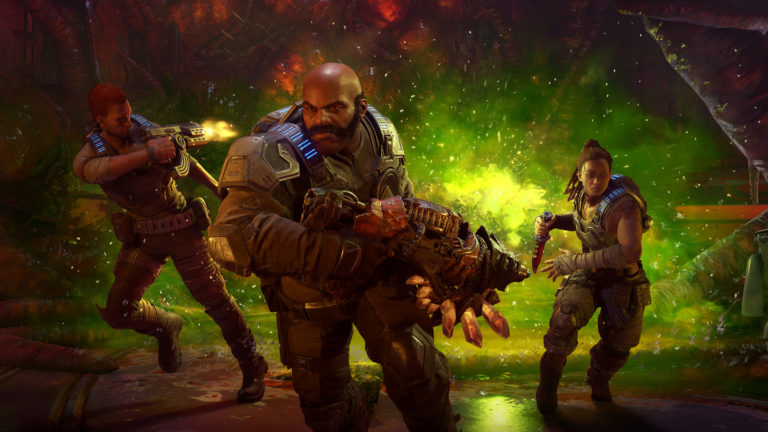 The Coalition will also release Gears 5 story DLC, titled Hivebusters, for all platforms in December.
In Gears 5 co-op, three-person Hivebuster squads purposefully get themselves captured by the enemy in order to destroy hive strongholds from within.
Microsoft hasn't confirmed if the story DLC will be free or paid content but told IGN it has an estimated playtime of 3-4 hours.
VGC's Gears 5 review said the game "masterfully reinvents the series" which launched for Xbox 360 in 2006.