Gearbox CEO Randy Pitchford shows off 'the first PS5 retail game'
Borderlands boss thanks developer Counterplay as looter-slasher is ready for launch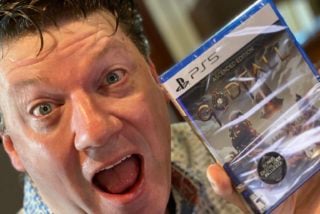 Gearbox chief executive Randy Pitchford has shown off what he's claimed is "the first to manufacture next gen retail game in the world."
Godfall is being published by the Borderlands studio for PlayStation 5 and PC next month, and is Gearbox's publishing arm's most high-profile release since its formation in 2016.
Developed by Counterplay Games, the fantasy "looter-slasher" became the first officially announced PlayStation 5 game when it was unveiled at The Game Awards in December.
The Godfall development team is comprised of around 75 people with experience working on the Ratchet & Clank series, God of War, Destiny 2, Horizon Zero Dawn, Overwatch and more.
Pitchford wrote on Wednesday: "Attention fellow game lovers, peers and enthusiasts: Behold the first Playstation 5 game! Hot off the presses, this is the first to manufacture next gen retail game in the world. Congratulations to Counterplay Games and the team here at Gearbox Publishing!"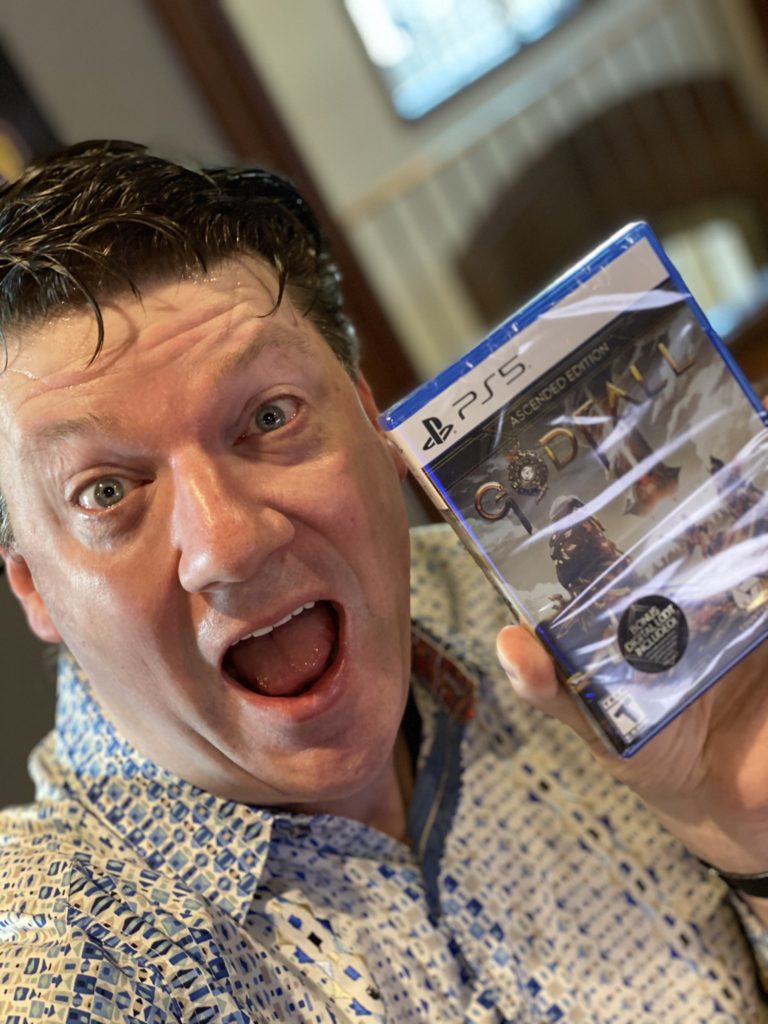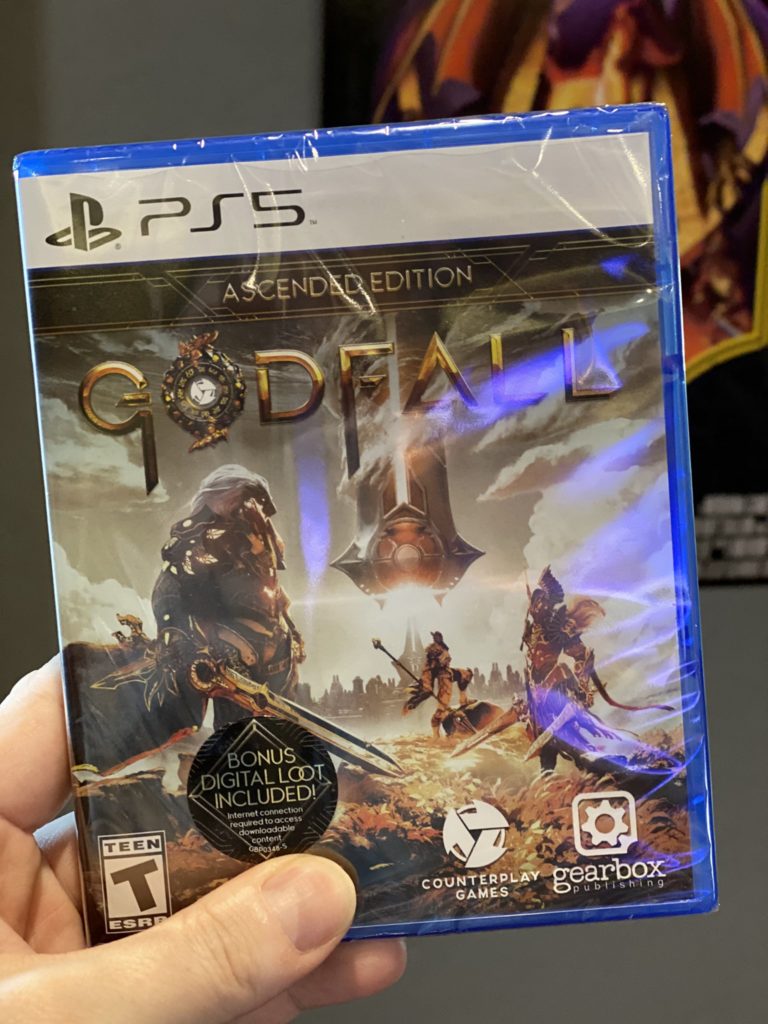 It was recently confirmed that Godfall will require an internet connection to play, despite the game being fully playable without other players. As seen in Pitchford's images, the game's box even features a "no offline mode" badge.
Counterplay has also labelled speculation the game will run at 4K native at 120fps incorrect.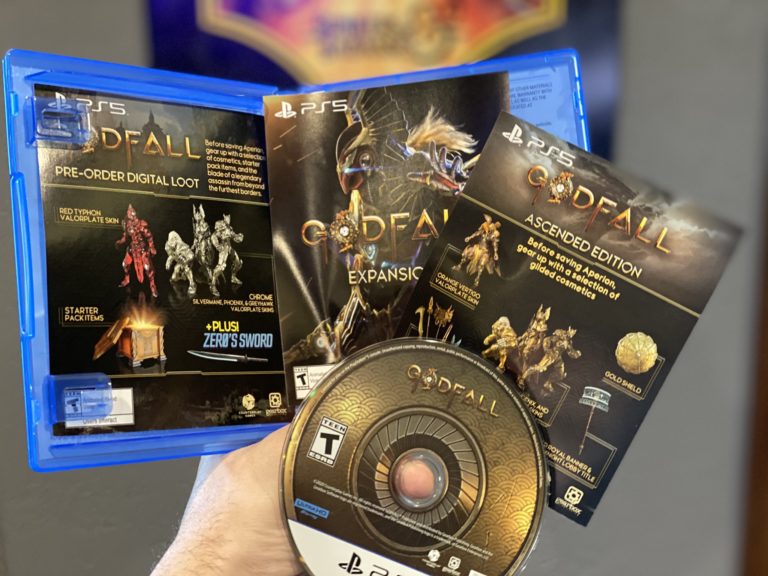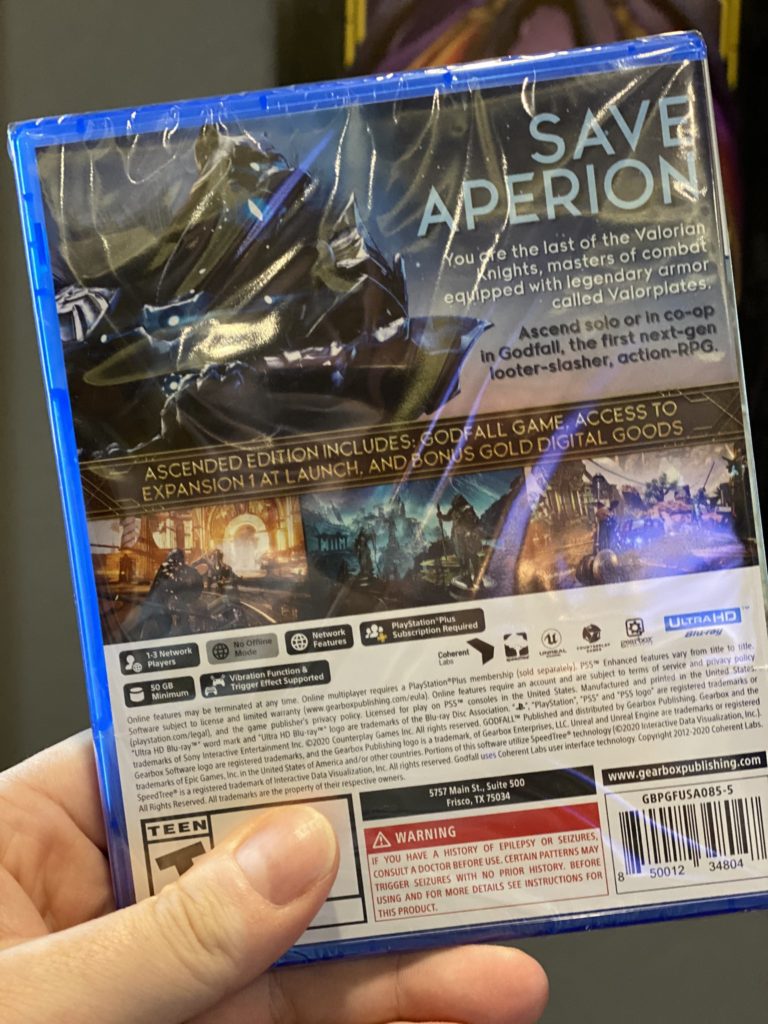 "Performance QA and optimization is often the last step of development ahead of launch and that tuning is ongoing for us," it said. "We'll share real numbers when that work concludes."
Selected Japanese YouTube content creators live streamed PS5 gameplay this month – including Godfall – and you can watch all the videos on this page.
The PlayStation 5 release date is November 12 in the US, Japan, Canada, Mexico, Australia and South Korea. The rest of the world will get the console a week later on November 19.