GameStop sales and earnings decline in Q1
Hardware and software revenues down at specialist retailer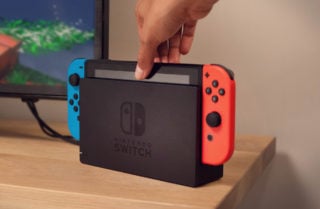 GameStop has posted its first quarter fiscal 2019 results, which include significant declines in sales and earnings for the 13 weeks ended May 4, 2019.
The Texas-based games retailer, which operates over 5,800 stores across 14 countries, said global sales decreased 13.3% year-over-year to $1.5 billion.
GameStop's first quarter net income fell more sharply, down 76% year-over-year from $28.2 million to $6.8 million. The retailer noted that fiscal 2018's numbers included the Spring Mobile business it sold for some $700 million earlier this year.
The company said new hardware sales fell 35% year-over-year, with a rise in Nintendo Switch sales more than offset by falling Xbox One and PS4 sales.
New software sales dropped 4.3%, which GameStop attributed to a less competitive line-up of game releases compared to the previous year, while pre-owned software sales fell 20.3%.
In contrast, collectibles sales jumped 10.5% to $157.3 million, while accessories sales were up 0.6%, driven by strong controller sales.
GameStop's recently appointed CEO George Sherman said: "Since joining GameStop in April, I have been undertaking a thorough review of the business and working closely with the team to improve our operational and financial performance, address the challenges that have impacted our results, and execute both deliberately and with urgency.
"We believe we will transform the business and shape the strategy for the GameStop of the future," he continued. "This will be driven by our go-forward leadership team that is now in place, a multi-year transformation effort underway, a commitment to focusing on the core elements of our business that are meaningful to our future, and a disciplined approach to capital allocation."