GameStop reverses plan to keep stores open as 'essential retail'
Retailer closes stores to public, following criticism from employees and the media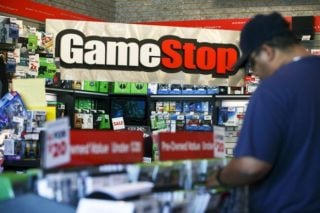 The US arm of retailer GameStop closed all of its stores to customers this weekend, following criticism of its response to the COVID-19 outbreak.
It will instead offer a "delivery at the door" service for locations that remain open, company CEO George Sherman told employees in a letter obtained by Kotaku.
The service will allow customers to purchase games online, or with QR codes at stores, and then collect their items curbside at stores which remain open.
However, stores in California and Nevada have been forced to close entirely after action from the states.
CEO Sherman said GameStop would be giving 80 hours of extra paid time off to employees at closed or closing stores who are eligible for it, and two extra weeks of pay to those who aren't.
He also said that any employees who do not feel comfortable going to work at stores doing delivery should tell their supervisors accordingly.
GameStop has been criticised by employees and the media for its failure to react quickly to the COVID-19 crisis.
Last week the retailer told its US stores to stay open regardless of city or state shutdowns to protect against the virus outbreak.
A staff memo reportedly instructed employees that GameStop stores were "essential retail" similar to groceries and pharmacies and should therefore be exempt from enforced closures.