Gamescom boss says it's prepared for security breaches like Opening Night Live stage invasion
The event's head says he was expecting this type of incident to be attempted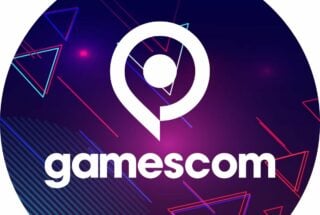 The head of Gamescom has discussed security at the flagship games event, amid a high-profile stage invasion that took place during its Opening Night Live presentation.
Shortly after the show started, host Geoff Keighley was interrupted by a man who attempted to speak into his microphone, repeating "Bill Clinton wants to play GTA 6" several times.
The situation echoed a similar invasion at Keighley's previous show, The Game Awards 2022, when a member of the audience joined the FromSoftware team on stage as it collected an award for Elden Ring, before grabbing the mic and shouting out references to his "orthodox rabbi Bill Clinton".
Speaking to VGC this morning, Gamescom head Christian Baur explained that the safety of participants and attendees is of great importance, and that security was prepared for the possibility of a stage invasion.
"Our security measures have increased over time and we're trying to make the whole experience as safe as possible for everybody who attends," Baur told us. "[It's not only about] people who are stage-crashing, we've also had issues with creators who were walking through the halls with their communities dragging along behind them, breaking things.
"We're very specific and very clear about 'this is our playbook, if you want to come to Gamescom these are the rules and you have to play along, otherwise you can't come, or you shouldn't come, or you will be removed from the place'. We're very transparent about that, and that's not even concerning those high-risk situations like yesterday at Opening Night Live.
"In the end it was good because the intention of the person was just something silly but, of course, if somebody with bad intentions would have tried to do the same thing, that was a big risk. And I think it's something we have to take really seriously, and we have to think of ways we can improve security.
"And I really must say that the security guys, they worked as planned and as intended. But it's always trying to find the balance because we don't want to build up barriers between the audience and the content, but at the same time we want to keep people safe."
He added: "So that's why every bag is checked, everyone walks through an electronic scanner before they come in, to scan for metallic objects and other stuff.
"But we're continually trying to improve the situation in terms of security measures, and at the same time we're asking people to learn about the rules. That's why we've also introduced our Safer Space Policy. We want to give people the tools that let them report back if they notice something off, as soon as possible, to the right people so that we can act upon it.
"In the end it's always an iteration. We are as well-prepared as we can humanly be when it comes to a large event like this, and at the Cologne Messe they're really experienced with that, they have a lot of these events.
"We'll have the vice chancellor coming to Gamescom today, we previously had the chancellor Mrs Merkel coming to Gamescom, so our security protocol is at the top of what it can be, and at the same time I believe that we're doing a really good job of not making it noticeable for the majority of people who come here."
When asked if he thought the stage invasion was part of a trend given it had previously happened at The Game Awards, Baur told us that he believed this type of thinking was irrelevant because security should always be prepared for such situations.
"We've been expecting somebody to try and do that, what happened yesterday, and that's why the security was where they were, and that's why within seconds the guy was actually crowded up by the security and taken off the stage, and then the police were there," he explained.
"So we were prepared for that situation, we're always prepared for that situation, and to me it's abstract to think of it as a trend. For the majority of security issues there's no question about it happening or not happening, or if it's happening at an increasing rate, you just always have to plan for the worst, and you always have to plan as if it was going to happen for certain.
"So it doesn't matter if this is going to happen more, or less, or whatnot. We have plans in place, thinking 'okay, this is going to happen and we are prepared for it happening'.
"It's unfortunate – what happened at Geoff's show, the guy who did it actually did it on live TV in Germany before, asking for GTA 6.
"We are aware of people trying to do these things, and we are working under the assumption that it's going to happen. Not if it's going to happen, but that it is going to happen."
Related Products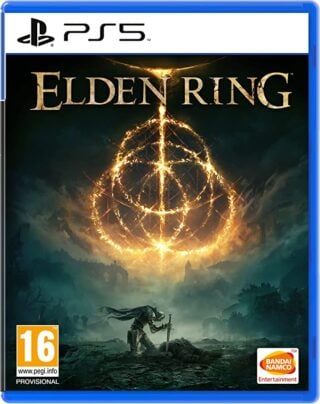 Elden Ring (PS5)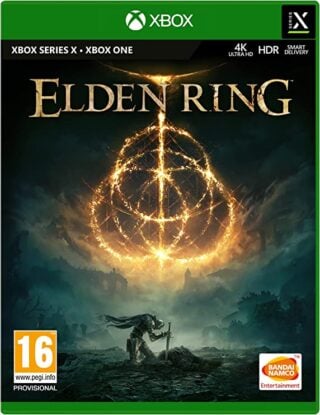 Elden Ring (Xbox)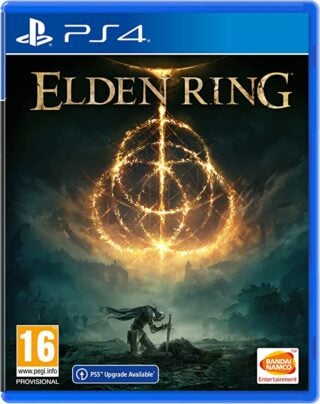 Elden Ring (PS4)
Other Products
Some external links on this page are affiliate links, if you click on our affiliate links and make a purchase we might receive a commission.