Games union threatens legal action against Monument Valley studio
Bafta-winning developer denies it victimised trade union activist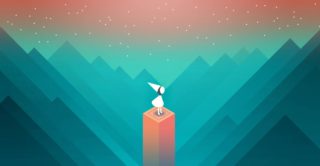 Monument Valley studio Ustwo Games is facing legal action over allegations of union busting, which it has denied.
The Independent Workers Union of Great Britain (IWGB) has threatened to take the BAFTA-winning mobile games and design company to court over its alleged victimisation of a prominent trade union activist.
Austin Kelmore, a programmer on Ustwo's recently released Apple Arcade title Assemble with Care, is the chair and founding member of the Game Workers Unite (GWU) UK branch of the IWGB.
According to IWGB, Ustwo told Kelmore he was to be put on gardening leave and then fired after he invited a group of colleagues to a union meeting.
Kelmore was also allegedly denied the right to have a trade union representative accompany him to his disciplinary and dismissal meeting, in breach of employment law.
Ustwo Games denied the allegations in a statement provided to GamesIndustry.biz. "Austin Kelmore is currently an employee of Ustwo Games and will be leaving in the near future for reasons unconnected to his membership of a trade union or his undertaking trade union activities," it said.
"We have other employees who are members of trade unions. To respect Austin's privacy, it is not appropriate for us to comment further on this matter."
The IWGB also said US citizen Kelmore's Visa could be put at risk if his contract is terminated. It plans to file legal action against Ustwo on Friday October 4 unless the company reverses its decision.
IWGB GWU UK branch secretary Jamie Cross said: "Despite Ustwo's claims of being as much a family as it is a company, it has decided to leave Austin, one of its best developers, completely orphaned.
"Austin and his family are not only left without their main source of income, but also unsure if they will have to uproot their whole lives and leave the country in a few weeks.
"The union will not stand idly by in the face of this unlawful and vicious act, and is determined to fight back until this decision is reversed, either voluntarily or through the courts."