Games Done Quick event raises record amount for charity
Semi-annual speedrunning event to donate money to humanitarian charity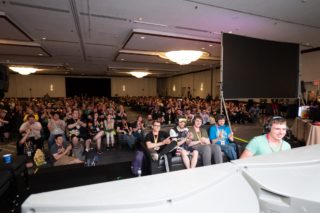 Semi-annual video game speedrun event Games Done Quick has raised a record $3,003,889 for charity from its summer event held in Minneapolis, Minnesota.
The money, which is raised entirely via donations, will be donated to the Doctors Without Borders (Médecins Sans Frontières) international medical humanitarian organisation, which provides aid in nearly 70 countries to people whose survival is threatened by violence, neglect or catastrophe.
The $3 million figure is a best-ever total for the event, clearly beating last year's $2.1 million, which was also a record at the time.
Games Done Quick is a charity fundraising organisation that raises money for charity via speedrunning. The event is streamed live online, non-stop, and all donations go directly to the charity.
The events feature runners playing games from every generation of gaming history, including the likes of Super Mario 64, Streets of Rage and Ape Escape.
Donations can still be made over on the Games Done Quick website.