Game grading firm Wata's co-founder is accused of selling large numbers of its own games
Wata's policy is for employees to not sell games, in case of fraud or conflict of interest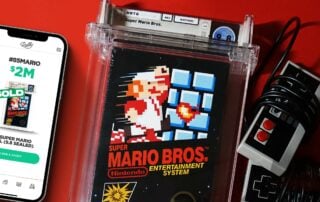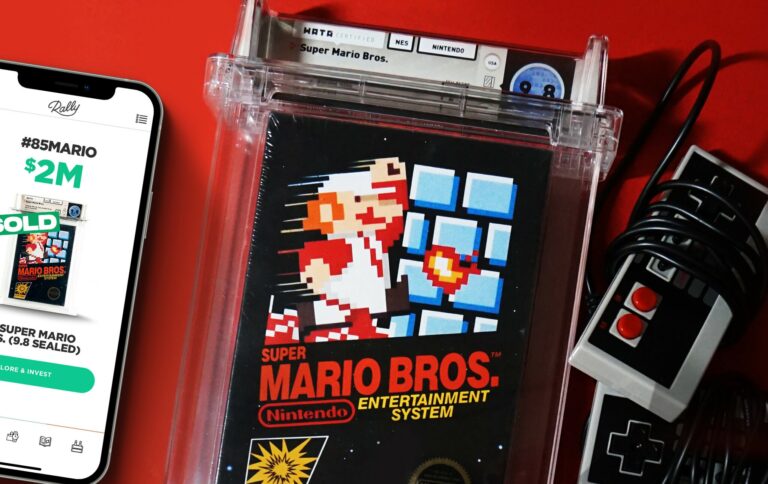 One of the co-founders of game grading company Wata has been accused of selling Wata-graded games for high prices on eBay.
Proof journalist Seth Abramson reports that while clearing boxes at his house he discovered a note included with a game he'd purchased from eBay in the summer. The seller's note told him to "email markhaspel@[redacted]" for more games.
Abramson realised that he had purchased a game from Mark Haspel, one of the co-founders of Wata, then looked at his previous purchases and realised he'd bought three in total.
Looking further into Haspel's eBay activity, Abramson discovered that, according to his claim, Haspel was "running a significant side business selling games his company graded".
According to Abramson, Haspel is trading on eBay under the name m*s*h and, at the time of the article's publication, was selling 74 Wata-graded Atari 2600 games with a total value of $46,405.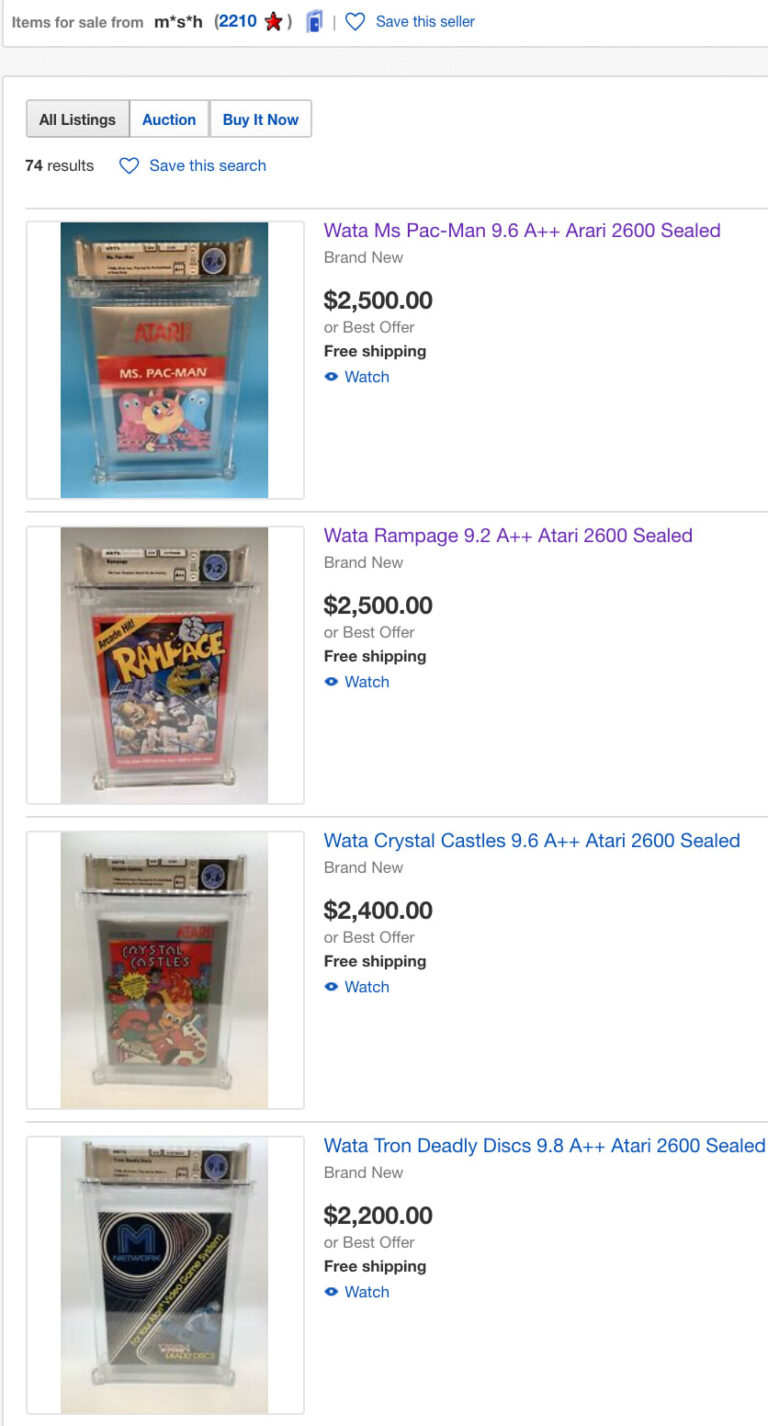 Of these games, only one of them had a Wata grade lower than 9.0 and none of them had a seal rating any lower than A+, meaning practically all of them were what Wata considers "investment grade".
Abramson alleges that by exclusively selling Atari 2600 games, "[Haspel] ensures that most or perhaps even all of his business on eBay escapes the notice of US journalists, who thus far have written almost exclusively about Nintendo Entertainment System games."
He also surmises that Haspel may be focusing on Atari 2600 games in an attempt to raise their value, and that his role at Wata may make him privy to data about which system's games are selling better than others.
"Because it is possible (but not yet confirmed) that Haspel has access to internal WATA 'population' data – data that reveals how many copies of each video game WATA has ever received and graded – there is a chance that Haspel is selling only Atari games because he knows that this market is waning due to few people sending in these games to be graded," Abramson suggests.
"If Haspel is using any such data to determine which games to buy, get graded, and sell, there's at least the danger that he's participating in what investigators might consider insider trading."
Abramson stresses that he is not specifically accusing Haspel of "illicit conduct", but does point out that Wata's refusal to make its population reports public could give him an unfair advantage in studying the market.
"In almost every collectibles market in the US, grading companies make population reports public so that no one in the market has special access to corporate data they could use to make investments relating to their own company," Abramson says.
VGC has asked Wata for comment on this story.
Wata Games and collectibles auction company Heritage Auctions have been in the spotlight recently due to allegations that both were complicit in artificially inflating the value of the retro video game market for their own gain, allegations both companies deny.
These allegations cited a New York Times interview with Wata president Deniz Kahn, in which the reporter claims Kahn stated that "transparency was paramount and Wata employees were not allowed to have games graded by the company or sell those that were".
Despite this, Jeff Meyer – who had previously held a board position at Wata – was accused of selling an enormous collection of Wata-graded games, which was given the special name 'The Carolina Collection' in the summer of 2019, for large quantities of money.
"What you have is the president of Wata Games saying that employees are not allowed to grade or sell graded games, but meanwhile a director of the company is grading his entire collection," alleged journalist Karl Jobst in a 52-minute video investigation last month.
"But not just grading it, grading it in a special privileged way by naming it, therefore increasing the value, and immediately selling them through auction houses at insane prices for profit."
Meyer later issued a statement to VGC denying the allegations and stating that he resigned from his board position in January 2020.
Related Products
Other Products
Some external links on this page are affiliate links, if you click on our affiliate links and make a purchase we might receive a commission.