Game Freak says it's 'very important' to continue making non-Pokémon games
The studio recently released a Pocket Card Jockey remake on Apple Arcade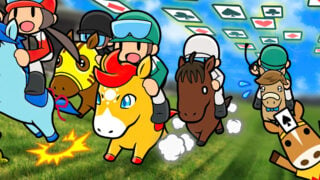 Game Freak will continue to make games that have nothing to do with Pokémon, one of the studio's directors has said.
Last month the studio released Pocket Card Jockey: Ride On, a remake of its cult favourite 3DS horse racing / solitaire mash-up, exclusively on Apple Arcade.
Speaking to Axios, Ride On's director Masao Taya stressed that the studio was committed to making more non-Pokémon games.
"We believe that it is very important for the studio to continue making and releasing titles outside of the Pokémon series," Taya said.
"In recent years, the resources needed for game development have grown and grown, so Development Department One has been trying out a style of development where it works with external studios."
A decade ago, Game Freak set up an internal initiative called Gear Project, in which developers could pitch original game ideas during quieter periods when Pokémon development isn't as intense.
Although the developer is best known for the Pokémon series, it has released a number of smaller, unrelated games in the past such as HarmoKnight, Tembo the Badass Elephant and Giga Wrecker.
Taya's comments to Axios echo similar comments made to VGC last month by Masafumi Saito, the general manager of Game Freak's Development Department 1.
"It is very important to Game Freak to keep taking on the challenge of creating original games," Saito told us.
"I think that creating a game from scratch, putting it out there, and getting a good reception is a great motivator for creators and is also very significant in terms of its meaning for the growth of the company.
"With that said, we do not think in terms of limiting original games to small-scale projects. It has been ten years since we established a department that deals with original games.
"Initially, team members did the same thing while also developing Pokémon, so it was hard to concentrate on developing original games. Now we work with external companies so that we can start experimenting with moving on projects on a similar scale simultaneously.
"We want new titles to come out of Gear Project that are beloved by lots of people across the world, like the Pokémon series has been."
Related Products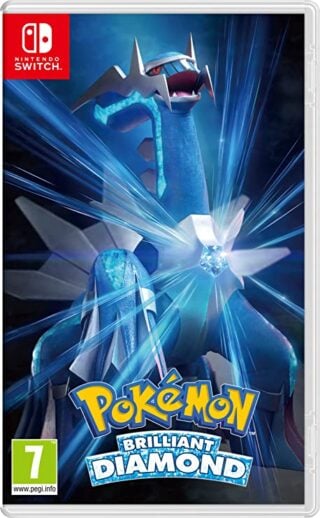 Pokemon Brilliant Diamond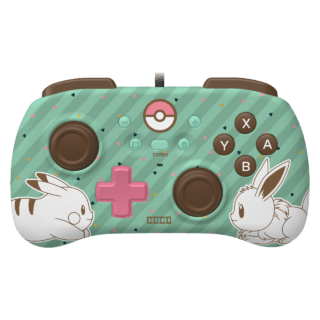 Horipad Mini (Pokémon: Pikachu & Eevee) for Nintendo Switch
Some external links on this page are affiliate links, if you click on our affiliate links and make a purchase we might receive a commission.