Game Freak has registered a trademark for a potential new Pocket Card Jockey game
The Pokemon developer's solitaire horse racing game was a 3DS gem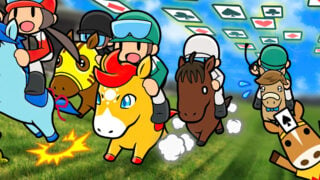 Game Freak has registered a trademark for what appears to be a new game based on Pocket Card Jockey.
The cult favourite solitaire horse racing game was released on the 3DS in Japan in 2013, before coming to the west three years later.
Reception to the game was largely positive, and it currently has a score of 83 on Metacritic.
Now, according to a trademark application published in Japan last week, it appears that the game may be making a comeback in some form.
The application, as flagged by Trademark Bot on Twitter, is for the trademark 'ソリティ馬 Ride On', which translates to Solitaire Horse: Ride On.
The original game was simply known as ソリティ馬 (Solitaire Horse) in Japan, suggesting that this is a new title rather than the renewal of an existing trademark.
What's not clear is whether the 'Ride On' suffix refers to a sequel, or a remaster of the original game for modern formats such as the Switch.
The original Pocket Card Jockey has players clearing Solitaire decks (specifically the Golf variant), with their performance in this section affecting how well their horse performs. After this, the player chooses the horse's position on the racetrack to avoid hitting other horses.
The player continues switching between playing more games of Solitaire and positioning their horse until the race is over. The better a combo the player can build while clearing cards, the better their 'unity' with the horse.
Each horse goes through two in-game years of racing and levelling up before it has to retire. Players can then breed two retired horses to make a new generation of horse, then continue the game with this new offspring.
The game was one of two non-Pokémon games developed for the 3DS by Game Freak, the other being rhythm game HarmoKnight.
Related Products
Pokémon Scarlet and Violet Dual Pack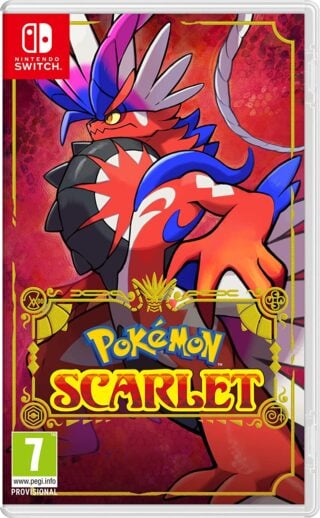 Pokémon Scarlet
Pokémon Violet
Other Products
Some external links on this page are affiliate links, if you click on our affiliate links and make a purchase we might receive a commission.